Raw Feeding Advice
At Paleo Ridge we want all our customers to have the best, most up-to-date advice. This will ensure you can raw feed with ease, and that your dog can thrive on a natural raw diet.
Switching to a raw, species appropriate diet has incredible benefits for your dog's immune system and general health. In this section, we will give you scientific and evidence-based facts that support the importance of feeding raw.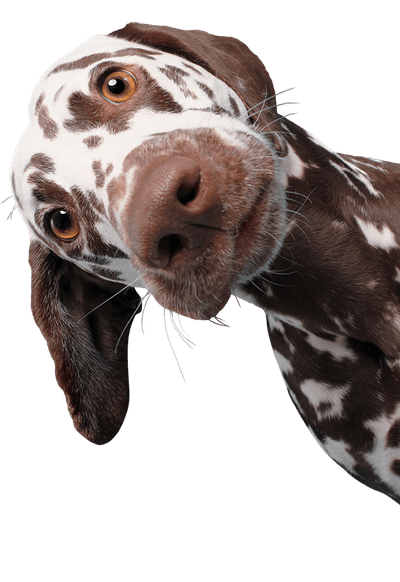 Why Feed Raw?
By feeding a natural species appropriate diet, your dog will thrive. Raw food is packed full of all the essential nutrients needed for a balanced diet. With no nasty additives or preservatives, you can be sure your dog is eating the healthiest and best diet possible.
Feeding raw offers many great benefits, some of which are;

glossy coat with zero or little odour
reduced itching, licking and scratching
optimum immune system

better oral hygiene and teeth
improved behaviour and vitality
reduced allergies and intolerances
less tummy upsets
healthy digestion and much smaller stools
last but not least fussy dogs become very unfussy dogs
By feeding raw, you are making the best decision to ensure a happy, healthy life for your four-legged companion.
95%* of those who switch to raw, say they would never go back! Make the switch today and change your dog's life forever.
In a poll carried out on social media, *95.5% of 600 dog owners voted that they would never go back to feeding a processed diet after switching their dog to raw.
Frequently Asked Questions
Yes, we most definitely can! Please read all the info on our website. Give yourself some time to absorb the information.
Make sure you read our detailed Switch to Raw Guide
Use our raw Dog Food Calculator to work out how much you need to feed.
If you still need help please do not hesitate to contact us, we are always very happy to help and advise.
We recommend a straight switch to raw, there is no need to gradually introduce. Pick your day and make the switch to a totally healthy and natural diet.
However, if you wish to add raw in increasing amounts, while decreasing the old food over 3-5 days, that is fine too. There are no hard and fast rules here, so do what you feel is right for your dog and his or her needs. The most important thing is that you have chosen to make the switch, and whether you do right away or over a few days, you will be doing the best thing you could do for your doggo!
Please read our Switch to Raw guide for detailed information on how to switch.
A balanced and nutritious raw diet must include variety. You should be aiming to feed at least 5-6 different species ie lamb, beef, duck, chicken, pork, venison, turkey, fish, kangaroo etc over a 2-month period.
When feeding raw, variety is essential. Dogs will gain different levels of nutrients from different animals so the more variety the better.
To ensure your dog is getting everything they need, we recommend choosing a variety from our Classic Range of 80-10-10 complete meals, and our Paleo Plus complete meals.
Classic mini pouches are very convenient and ideal for small breeds, holidays, day trips etc.
If your dog has allergies or intolerances, just make sure the products you buy do not contain what they cannot have.
No. We do not recommend refreezing the food once it has fully defrosted. Once fully defrosted, it will last in the fridge for 3 days.
Due to the biodegradable and compostable packaging keeping our products very well insulated, it can take around 48 hours to defrost a pack in the fridge.
We advise only using raw manufacturers that can prove they have high standards. This will ensure the raw food you buy has been sourced, handled, prepared and stored correctly and is safe to feed. Call and question companies before you purchase. Find a company you can trust, check independent feedback like Google and Feefo.
Paleo Ridge are currently the most accredited Raw Dog Food manufacturer in the UK. We have sought and gained, independent globally recognised accreditation:
OF&G Organic approved
ISO 9001 approved
Ethical pet award approved
DEFRA approved (Defra licence no 15/103/8003/ABP/PTF)
Independent unannounced audits are mandatory for these extra accreditations. This ensure we meet their very high standards, every single day. The standards laid down by DEFRA are very basic compared to our other accreditations.
Please see our hygiene instructions on how to safely handle and store raw dog food in the home.
Paleo Ridge is officially the Best Raw Dog Food in the UK, second year in a row!
See our customer reviews here
"Switching to raw meant that I lived for another 7 years after being diagnosed with terminal cancer."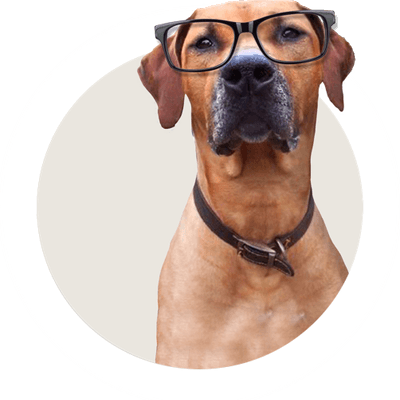 Raw Feeding Advice By Topic