Ambassadors Club
Join our ambassadors club and help spread the word on raw dog food and Paleo Ridge.
Why Become a Paleo Ridge Ambassador?
Here at Paleo Ridge, we are a team of dog lovers who are incredibly passionate about their health and wellbeing. It's our aim to provide dogs all over the country (one day, world!) with the healthiest, species appropriate diet possible.
As an Ambassador, you would share the same desire and help us promote healthy dogs through diet. You would help us raise awareness of a raw diet and provide facts and evidence of how dogs can thrive in all aspects, through what they eat.
Big Boy Archie explains what it's like to be an Ambassador for Paleo Ridge
What are the Benefits of Joining the Ambassador Club?
Choosing to become a Paleo Ridge Ambassador provides many benefits for your dog and for you too:
Discounted food
Exclusive deals
Promotion on our Social Media
Opportunities to host giveaways and grow your social media
Help raise awareness about the importance of a healthy diet
Opportunity to join us at events
Receive exclusive products before their release
A team of experts on hand to help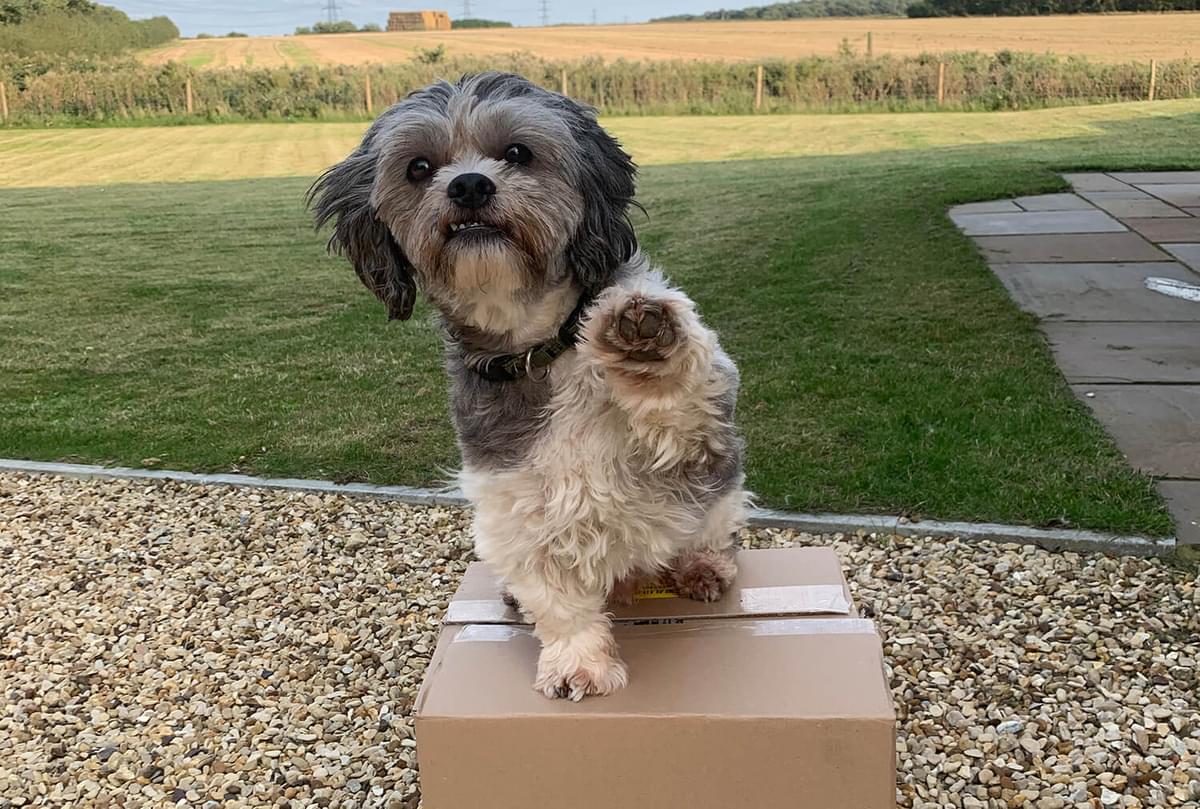 Big Boy Archie (one of our Ambassadors) on delivery day!
How Do I Join the Ambassador Club?
You should have a good following on social media to ensure the best reach
Email info@paleoridge.co.uk with details about yourself, your dog and links to your social media channels
On receipt of your email, we will send you our terms and conditions
Once read and agreed, we will offer you a 3 month trial