Guest Blog: Jo Good "Paleo Ridge: Newest Ambassador'"
17th August 2021
6 mins

read
Jo Good talks about her experience of feeding her 13 year old Bulldog Matilda a raw diet, talking dogs with Robbie Williams and her hugely successful BBC Radio series "Bark at the Moon" and becoming a Paleo Ridge ambassador.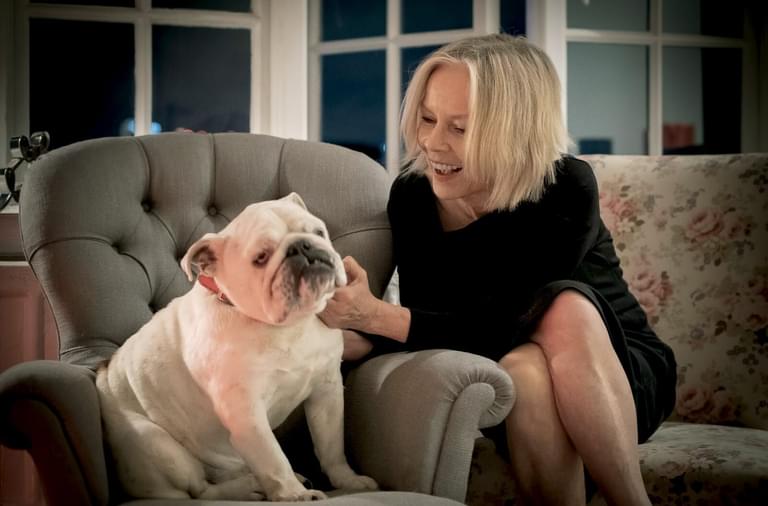 Back to News
Paleo Ridges Newest Ambassador
Hi Everyone,
I'm extremely proud to have become Paleo Ridges latest ambassador.
Matilda is my thirteen year old British bulldog and has been fed a raw diet since she was a puppy. Any of you British bulldog owners out there will appreciate this breed comes with many health issues. Hopefully breeders are now taking steps to rectify this but that's a whole different discussion and maybe one for another blog.
However, because of these health issues, I learned from Matilda's arrival into my home as a puppy, that her nutrition was going to play a massive part role in her quality of life.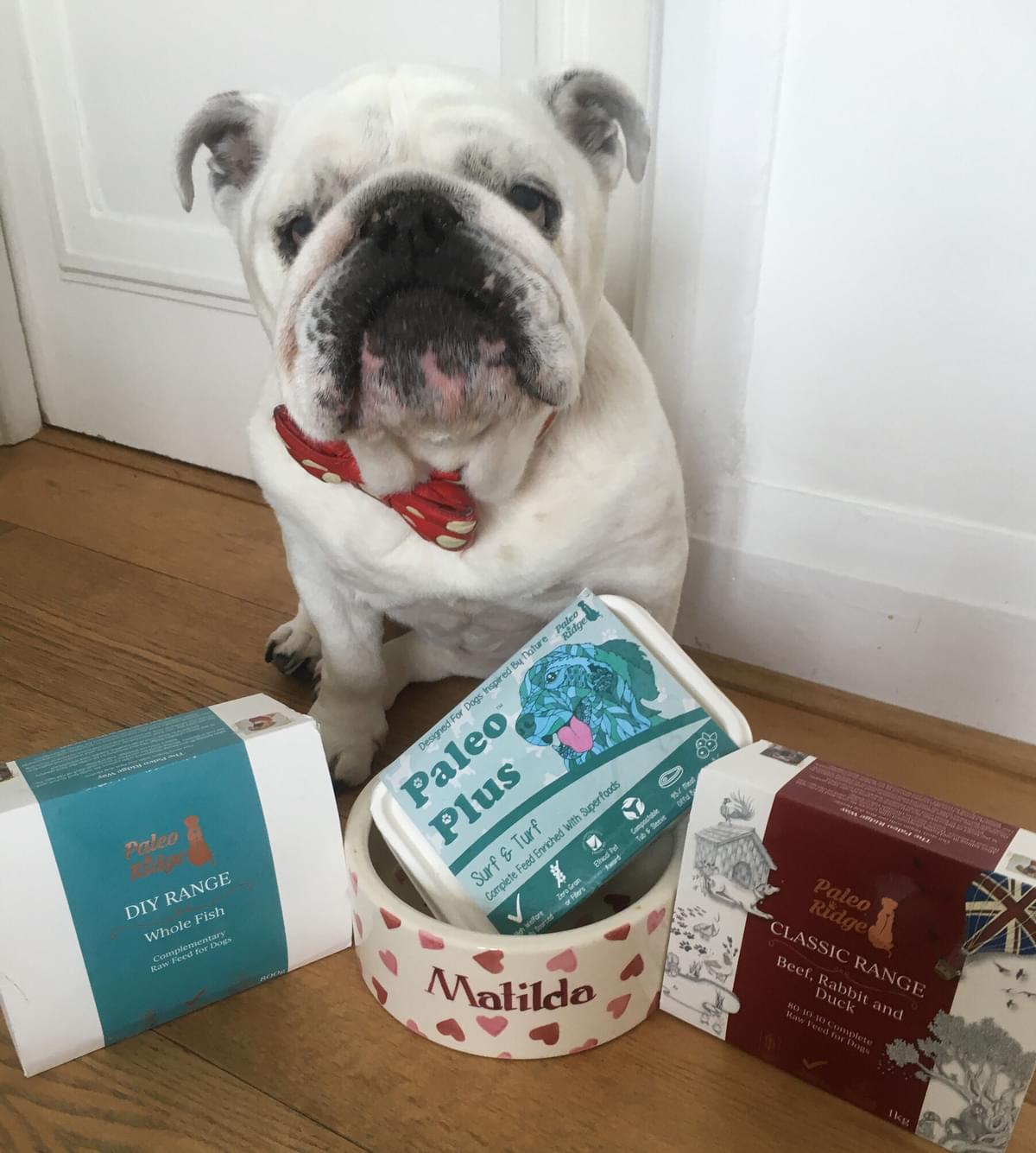 Along with Matilda came a whole career change for me
For twelve years I had presented a daily. radio show on the BBC and I was always looking for new features to "freshen" it up.
My discussion on air about the arrival of my new puppy and the consequent joy of dog ownership led to me starting a weekly feature called "Barking At The Moon"
Matilda would join me in the studio . I soon discovered that 'A' list guests such as Robbie Williams, Macey Gray or Will Young were more likely to join me on the show if they could talk about their dogs!
The success of Barking At The Moon on the BBC resulted in a Sky series A Different Breed, a book The Barking Blondes and weekly appearances as the dog enthusiast on ITV's Alan Titchmarsh Show.
My radio show still has a weekly dog slot called The Barking Hour and we often present the hour outside on the piazza of the One Show set at the BBC. Listeners with dogs are encouraged to attend.
Matilda made all of this possible. It was a direction I had never expected to go in and the knowledge I have acquired over the thirteen years and the fun of judging dog shows, contributing on canine discussions etc. has been immense.
HOWEVER, what I am enjoying now, as an ambassador for Paleo Ridge, is the freedom of promoting raw feeding on this platform.

Matilda, featured in Jo's YouTube channel #MiddleAgedMinx
On air on the BBC I must remain impartial over what type of feeding I would recommend to my listeners.
I am not a vet. It is imperative that I stipulate that at the top of every radio show. So when listeners call the show about concerns over their dogs, behaviour or health I must reiterate "I am not a vet"
Time after time , however, I will ask in response to questions such as "Why does my dog itch or smell or behave hyperactive or putting on weight?"
My answer...and the clues are there "What do you feed your dog?"
To remain impartial I can say no more. I can only follow it up with a question to that listener " Would you feed yourself a constant diet of processed food?"
By asking this I am hoping, deep down, that the listener will then research the diet of their dogs and maybe even question the food the breeder or rescue service, sent them home with?
Obviously, if you are reading this on this website I am preaching to the converted.
You will know how I have managed to get a thirteen year old British bulldog to this age and watch her still run like the wind.... and let me assure you.... due to her diet... that's the ONLY wind I have to deal with.
Matilda loves a whole variety of raw food. So I switch it up.
She believes 'Variety Is The Spice Of Her Life'
Matilda's favourite Paleo Ridge products are Classic Beef Tripe and Duck and Classic Beef Rabbit and Duck
I love to feed her fish as I'm wary that her joints may stiffen ( although ,touch wood, no sign of this)
So I add Paleo Plus Surf and Turf and DIY Whole Fish.