RFVS Response to the Article in the Guardian July 2021
14th July 2021
5 mins

read
The Raw Feeding Veterinary Society Ltd (RFVS) would like to reassure its members and followers and, in particular, its colleagues in first opinion veterinary practices, that the article published in the media on Saturday 10th July should not give undue cause for alarm.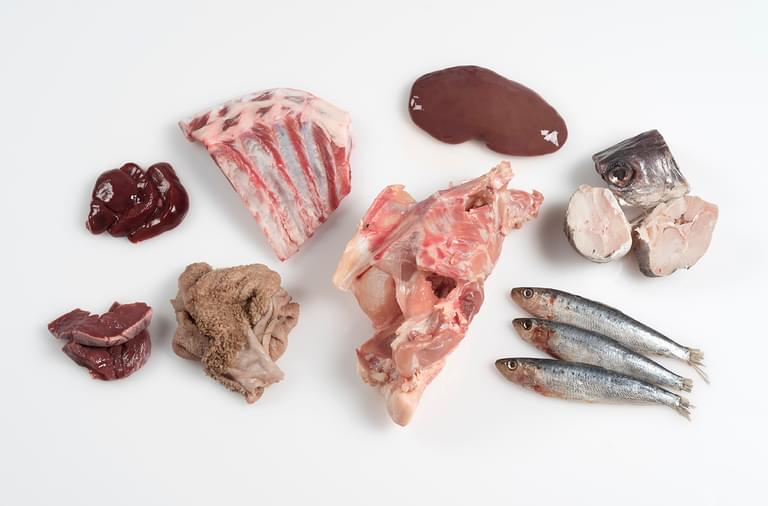 Back to News
RFVS wholeheartedly shares the concern of the author and the World Health Organisation about antimicrobial resistance. In fact, such is our concern that we had a speaker on this very topic at our November 2020 conference who made reference to the poster which preceded the paper referred to in the media article. This video may be purchased here.
This is the paper which was published early in June 2021. We have over the weekend obtained and studied the primary paper and would respectfully raise the following issues:
Nine raw foods from two unnamed Portuguese brands were obtained from one store for study. In several cases, the foods contained vegetables, which are known to be challenging in regard to contamination from organic fertiliser.
Three processed foods also demonstrated multi resistant bacteria and a further 16 contained enterococcus species. These processed foods have been heat treated as a control step, yet the bacteria were still present.
The study methods focussed on the problem bacteria taking no account of the relationship to other, competing, non-harmful and potentially beneficial bacteria which may have been present. The authors of this paper do not point out that one of the biggest tools to help in the battle against over use and abuse of antimicrobials is to use non-pathogenic beneficial bacteria to out compete any high-risk species. We must get over the demonisation of all bacteria as this can only lead to a failing approach to food hygiene. Fermented foods have been an established food resource for centuries.
We further point out that the paper itself states that

"The variety of clones observed included strains previously identified in hospitalized patients (E. faeciumST17/ST80; E. faecalis ST40), farm animals, pets and environmental strains."

and the author of the media article states that

"Resistance has grown in recent years because of the overuse of such drugs in humans and farm animals".
The view of RFVS is that the principal risk lies in poor hygiene at the time of slaughtering meat production animals; stock handling practices which induce stress and therefore prolific defaecation in the abattoir; intensive farming practices resulting in an inappropriate microbiome in livestock (as a result of stress and poor nutrition); and the overuse of antibiotics in farming. Pet food manufacturers are at the mercy of the farms and abattoirs for their raw materials.

We are further aware of social media streams where attention has wavered from the bacteria under discussion in this paper to discussion of salmonella and campylobacter. With the greatest respect and professional courtesy, we would urge our colleagues to be clear on their facts and to avoid spreading unnecessary fear to diligent pet owners.
There is no evidence that transmission occurs between pets and owners. The risk is from humans handling food without taking basic hygiene precautions, not from contact with the pets consuming the food. The benefits of eating real food and of reducing the amount of ultra-processed diets being fed to our children have been proven in human nutrition. The importance of maintaining a varied and healthy ingestion of microflora to improve health has also been shown.

The RFVS feels that this paper highlights the importance of our veterinary colleagues being in a position to educate their raw feeding clients on the safe handling and storage of ALL meat products. Such education is one of the key aims of our society. We would further urge our colleagues to be aware of current thinking in human nutrition and to consider how this applies to their patients. Certainly many pet owners are doing exactly this and are extremely well informed. Our role as veterinary professionals must be to ensure that our clients apply their learning safely for their pets and their families.

To quote Dr Nick Thompson BSc (Vet Sci) Hons, BVM&S, VetMFHom, MRCVS in his 2020 RFVS conference presentation on this topic, raw fed pets are healthy, need fewer antibiotics and therefore contribute less to the dangers of antimicrobial resistance.

Please feel free to consult with one of our members if you have specific concerns about your own pet's health, contact details may be found here and we commend this article by our respected colleague Dr Conor Brady for further information.

For general media enquiries, please contact enquiries@rfvs.info
Original Article: