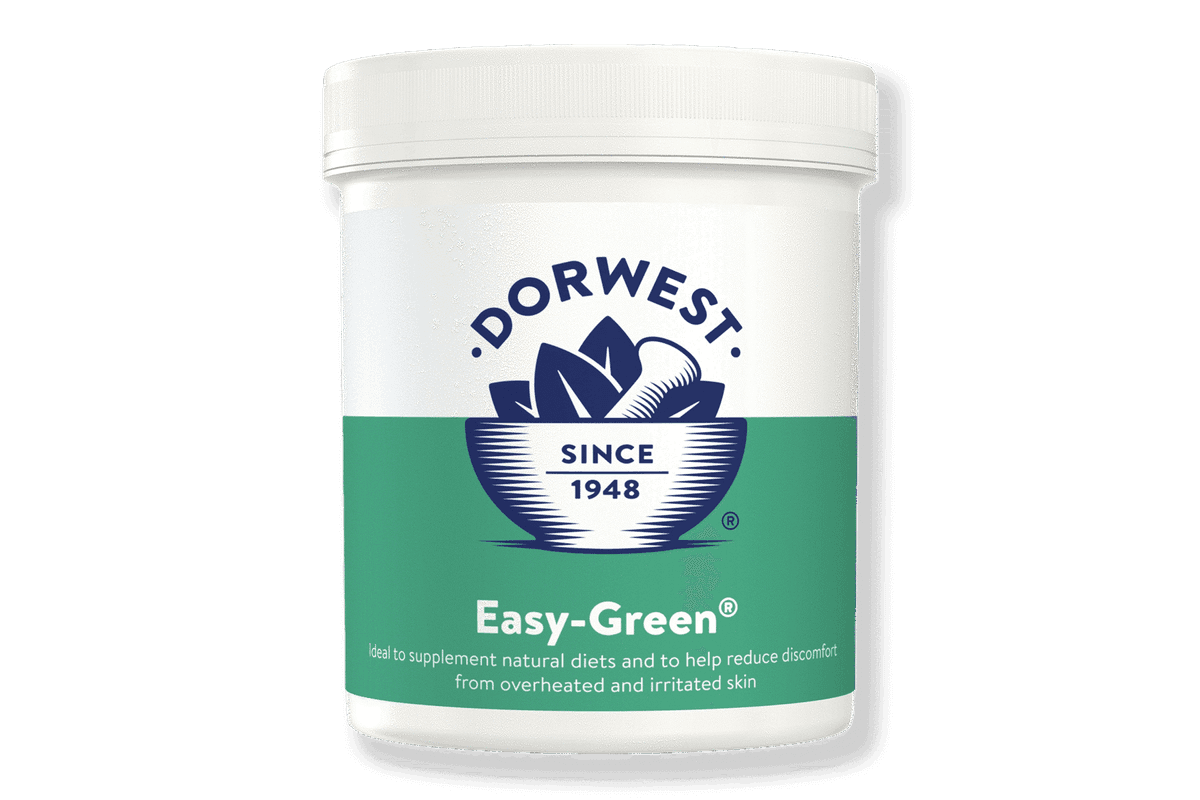 Dorwest Easy Green Powder For Dogs And Cats (250g)
£12.90
Description
Dorwest Easy Green Powder is made with spinach, parsley and watercress giving your dog all the benefits of eating a bowl of super-greens, without a single vegetable in sight! This convenient, easy-to-use supplement can simply be added to your pet's food, and will provide them with all the nutritious goodness they need.
The Dorwest Easy Green Powder will help reduce discomfort from overheated or irritated skin, and can be given to dogs of all ages, including puppies and seniors, as well as cats. The powder is also grain-free and ideal for fussy dogs or those with sensitive tummies. Order the Dorwest Easy Green Powder today, and see the benefits in your pet for yourself.

Key Benefits
Great for fussy dogs

Grain free

Great for cats

Great For Sensitive Tummies

Suitable for Puppies

Suitable for Seniors

Recyclable Packaging
Did you know that dogs find it hard to digest vegetables? Even a super green dinner packed full of vegetables might not give your dog much veggie goodness! This is because dogs find it hard to break down the cellulose in vegetables, so these nutritious plants need to be given pulsed, or more easily, in an appropriate supplement for better absorption.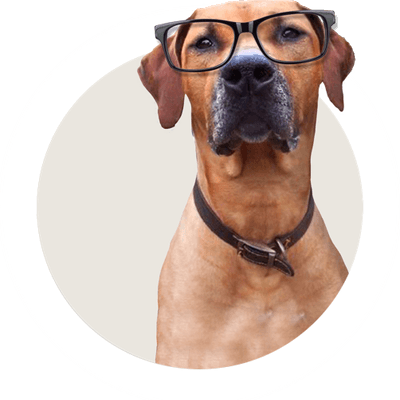 | | |
| --- | --- |
| Small Dogs & Cats 1 X 2.5Ml Measure, Medium Dogs 2 X 2.5Ml Measures, Large Dogs 3 X 2.5Ml Measures, Giant Breeds 4 X 2.5Ml Measures. 2.5Ml Measure Included In Pack And Equivalent To A Half Teaspoon. | |
All the power of 'super-greens' in an easy to give powder for an all-round health boost

Dorwest Easy Green has cooling properties, making it great for pets who suffer with hot and itchy skin. The quick air-drying process also means the powder retains maximum nutrients in a digestible form. It naturally boosts levels of iron, vitamin C, chlorophyll, calcium, magnesium and antioxidants, promoting all-round health.
Why might my dog need Dorwest Easy Green Powder?
Dogs find it hard to digest vegetables, as they struggle to break down the cellulose that's found in them. Therefore, when feeding your dog veggies, they will need to be pulsed or given in an appropriate supplement.
Dogs also have a much shorter digestive tract than humans, so they have less time in which to absorb the nutrients. Dorwest Easy Green Powder is made to maximise absorption, and provides a super-boost to your dog's diet.

Is this suitable for dogs on a raw diet?
Dorwest's Easy Green Powder is the perfect partner for a raw diet. Providing a range of nutrients in an easily digestible form, it is 100% natural, with no fillers or additives. For more from Dorwest, browse the Tree Barks Powder and Milk Thistle Tablets.
Product Packaging
Measurements: (Height) 140mm
All our product packaging is either compostable, biodegradable or recyclable (excludes some bagged items).
Delivery Box
A large Woolcool box holds up to 24kg. A small Woolcool box holds 8-16kg.
If you want to help us minimise our packaging please order in these volumes; 16kg, 20-24kg, 36-40kg, 48kg 60-64kg
For more details on our packaging, please see our Packaging Information page.
DPD Next day delivery - Nationwide
On all orders placed before 12pm Monday – Friday for orders in 24 hr postcodes.
Orders placed after 12pm will be despatched the following day. Except Saturdays and bank holidays.
More delivery details, including postcode groups and prices on our Delivery page.
Minimum order - 8kgs to ensure our goods remain frozen in transit.