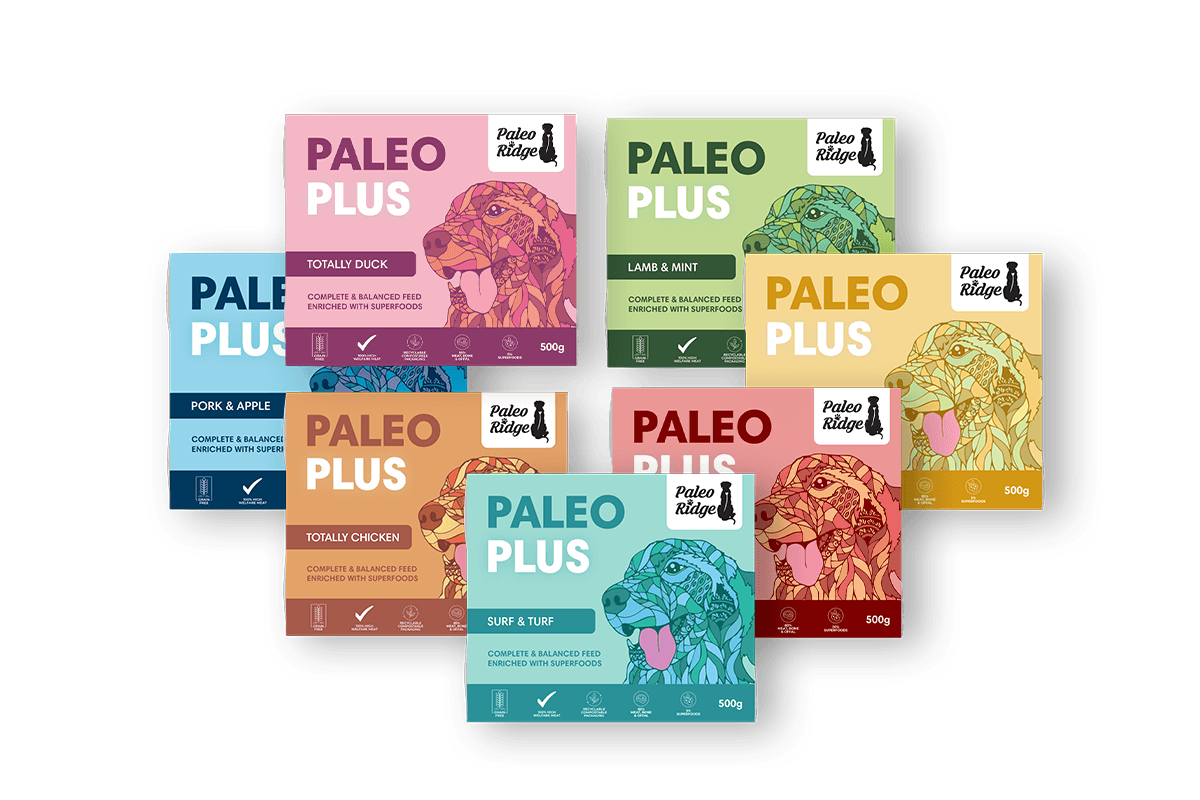 Paleo Plus Hamper (16 x 500g) Free Delivery
£65.35
Description
The Paleo Plus hamper is perfect for dogs of all ages, including puppies and seniors. Our Paleo Plus range was made for fussy dogs and pets with sensitive tummies, so you can have peace of mind when feeding your dog a healthy raw diet. Included in this hamper is 16 pouches of 500g raw dog food including our favourite flavours such as pork and apple, lamb and mint and chicken ranges.
Order your dog's new favourite raw dog food today with Paleo Plus.

Key Benefits
Great for fussy dogs

Grain free

Great For Sensitive Tummies

Suitable for Puppies

Suitable for Seniors

Recyclable Compostable Packaging
The Paleo Plus Hamper is a selection of 16 x 500g packs of our Paleo Plus raw dog food range with free postage*. Please note that the contents listed are just a guide and actual contents may vary.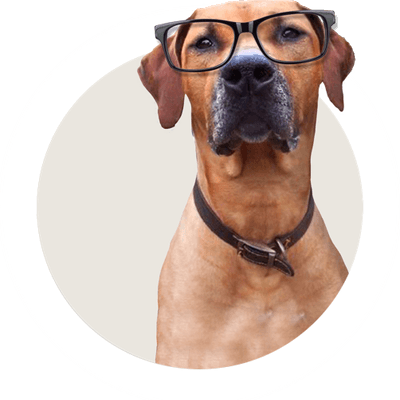 Paleo Plus Hamper (16 x 500g)

The Paleo Plus dog food Hamper contains 16 x 500g packs of our Paleo Plus Raw Dog Food range, containing:

95% meat, offal and bone
5% super-foods (with the exception of Special Diet, which is 80% meat, offal, bone and 20% super-foods).
Each Biologically Appropriate Raw Food (BARF) product comes minced for your convenience, packaged in compostable and recyclable 500g packs.
Paleo Plus is packed full of ingredients that have been meticulously chosen for their nutritional prowess. A wider range of organs have been used as well as our unique superfood blend, which includes Broccoli, Wild Blackberries, Wild Blueberries, Hemp Seed Powder, Seaweed, Green Lipped Mussel.

Responsibly Sourced Raw Dog Food
With a number of experienced industry professionals in house, Paleo Ridge take a hard stance to ensure that all meat sourced is high-welfare, ethically sourced and raised to the highest standards.
A Natural and Balanced Diet for your Dog
Each recipe provides you with a convenient minced product, while giving absolute confidence that your dog is being fed a correct and balanced diet. Each product is grain-free with no artificial additives making this a hypoallergenic product.
Please be aware that tripe has a very strong smell.
Important Information
* All boxes are pre-packed, we cannot guarantee or change contents. No other items can be added to this hamper, any additional items will be subject to our standard shipping rates.
** Paleo Plus Totally Chicken is suitable for adult and senior dogs.
*** Hamper contents subject to availability.
For analytical constituents, please see individual packs.
The contents come individually packed in recyclable/compostable packaging.
Only available to Mainland-UK customers, excludes Northern Ireland, Republic of Ireland, Scottish Highlands and Isles.
This item is excluded from all other promotions.
Product Packaging
Measurements: (Top) 125 x 118 x 64mm (Bottom) 110 x 90 x 64mm
All our product packaging is either compostable, biodegradable or recyclable (excludes some bagged items).
Delivery Box
A large Woolcool box holds up to 24kg. A small Woolcool box holds 8-16kg.
If you want to help us minimise our packaging please order in these volumes; 16kg, 20-24kg, 36-40kg, 48kg 60-64kg
For more details on our packaging, please see our Packaging Information page.
DPD Next day delivery - Nationwide
On all orders placed before 12pm Monday – Friday for orders in 24 hr postcodes.
Orders placed after 12pm will be despatched the following day. Except Saturdays and bank holidays.
More delivery details, including postcode groups and prices on our Delivery page.
Minimum order - 4kgs to ensure our goods remain frozen in transit.