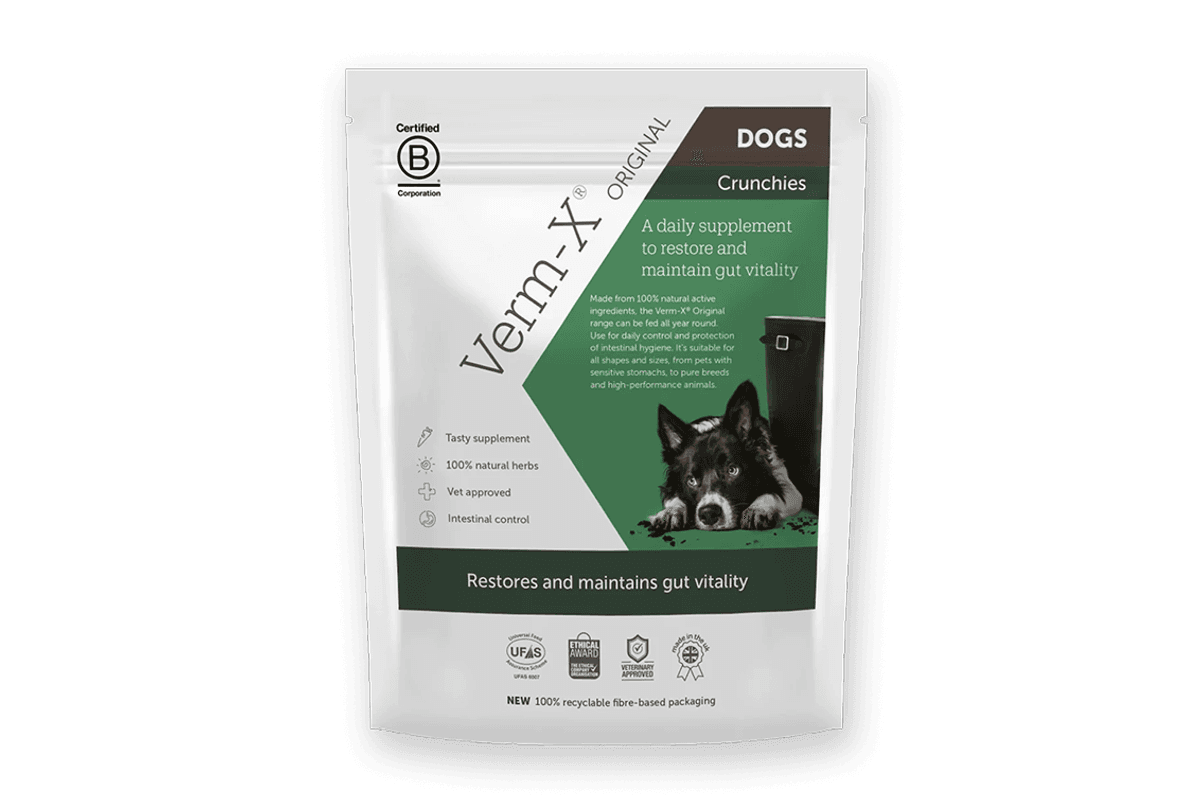 Verm-X Original Crunchies for Dogs (100g)
£6.17
Description
Verm-X Original Crunchies for Dogs is a daily supplement to restore and maintain gut vitality. This natural dog wormer is suitable for dogs of all shapes and sizes, including dogs with sensitive stomachs, pure breeds and high-performance dogs.
Verm-X Crunchies for dogs are made using a special blend of natural herbs that help your dog's digestive system work to its full potential while also ridding their stomachs of harmful parasites. For an active and healthy dog, order your Verm-X Original Crunchies today.

Key Benefits
Recyclable Packaging
Verm-X Original Crunchies for Dogs is a daily supplement to restore and maintain gut vitality.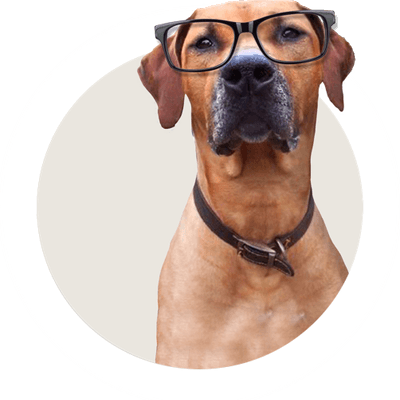 Verm-X Original Crunchies for Dogs (100g)
The Verm-X® Original range is made from 100% natural active ingredients. Add it to your dog's daily diet to help control and protect their intestinal hygiene.

Feeding Guide
25kg+ — 6 per day
11-25kg — 4 per day
5-10kg — 2 per day
When feeding your puppy Verm-X Crunchies, they only need half as much as an adult dog. You can start giving Verm-X to puppies as young as three months old, then give them a full adult amount when they reach six months. For the best results, give your dog a Verm-X Crunchy each day to offer the most effective protection against worms and parasites.
Introducing Verm-X to Your Dog
When introducing your dog to Verm-X for the very first time, a double quantity can be safely fed for the first 14 days. Before starting with this product, take a Faecal Egg Count (FEC) so you have a record of how many parasites are in your dog's poo. FECs can also help to determine the types of worms or other harmful parasites that are in their gut.
Use the crunchies each day for at least 3 weeks before doing another FEC to give the Verm-X time to start working. It will progressively improve your dog's gut vitality once you start using it, you should see a reduction in the number of parasite eggs in their poo after 21 days.
We suggest doing an FEC at least twice a year to prevent your dog getting a large buildup of worms and parasites that requires additional treatment. Keep your dog happy and healthy with Verm-X Original Crunchies.

Product Packaging
Measurements: (Height) 120mm (Width) 75mm.
All our product packaging is either compostable, biodegradable or recyclable (excludes some bagged items).
Delivery Box
A large Woolcool box holds up to 24kg. A small Woolcool box holds 8-16kg.
If you want to help us minimise our packaging please order in these volumes; 16kg, 20-24kg, 36-40kg, 48kg 60-64kg
For more details on our packaging, please see our Packaging Information page.
DPD Next day delivery - Nationwide
On all orders placed before 12pm Monday – Friday for orders in 24 hr postcodes.
Orders placed after 12pm will be despatched the following day. Except Saturdays and bank holidays.
More delivery details, including postcode groups and prices on our Delivery page.
Minimum order - 8kgs to ensure our goods remain frozen in transit.