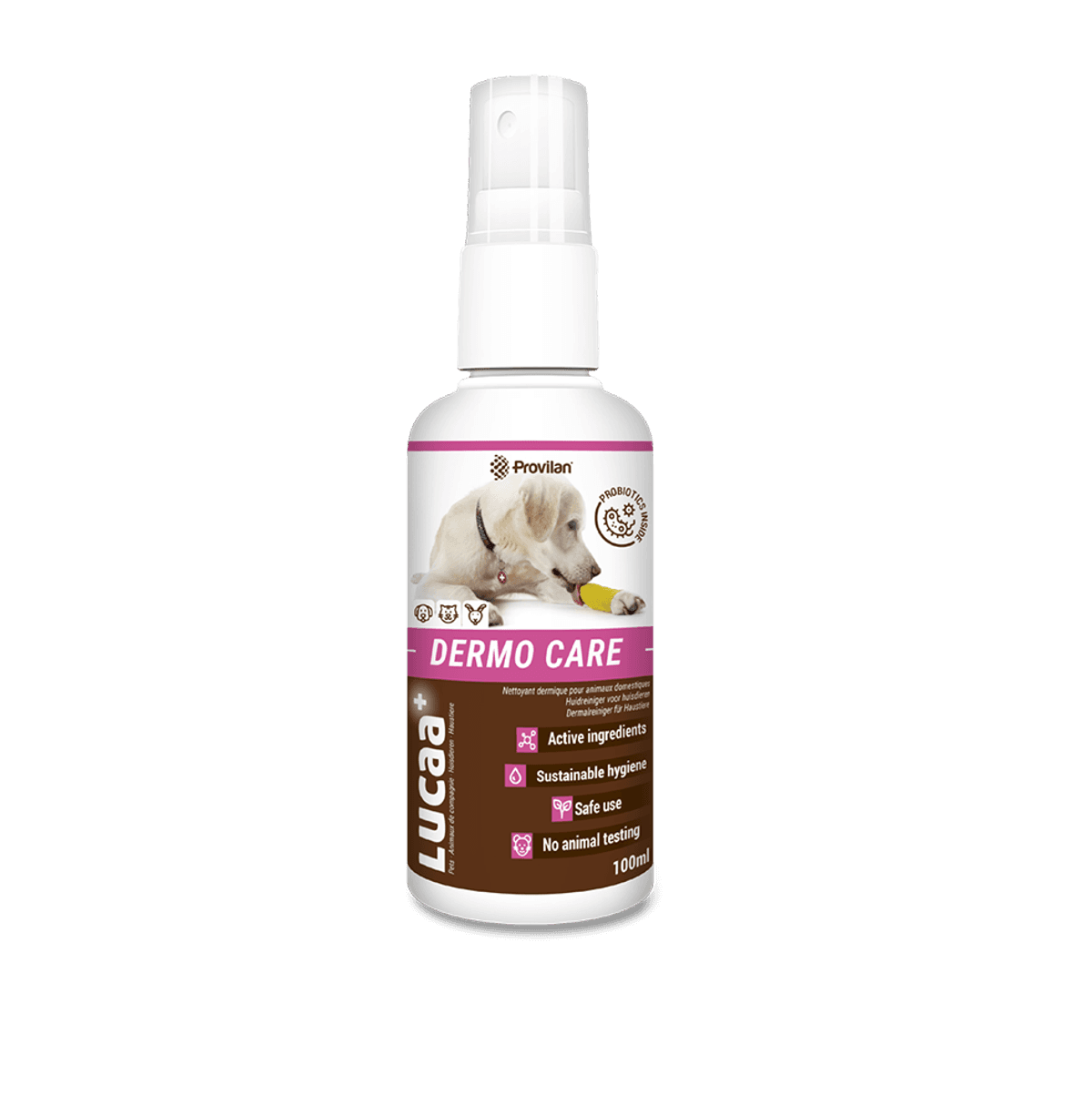 LUCAA+ Pet Probiotic Dermo Wound Care Spray (100ml)
£17.00
Description
LUCAA+ Pet Probiotic Dermo Care promotes the healthy healing of broken skin in a natural way. This easy-to-use spray gently cleans minor wounds and increases the skin's natural resistance. It is excellent for hot spots too!
Key Benefits
Recyclable Packaging

Great for Dogs & Cats

Suitable for all Life Stages
Removes soil, prevents infection, and facilitates healthy healing of hot spots.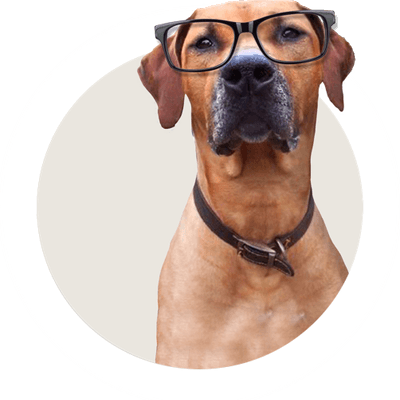 Administration
Wear gloves and use clean dressings
shave the hair around the wound
clean the wound with warm water and gently remove any scabs
dab carefully to dry.
Shake the bottle before use.
Close the wound if necessary, then lightly spray with Dermo Wound Care.
Apply a non-stick dressing or bandage if required.
Use twice daily until the wound shows signs of healing, then reduce to once daily.
IMPORTANT: Always consult a vet if in doubt or if symptoms persist. Read our Open Letter to Vets for further information.
Promotes Healthy, Natural Wound Healing
LUCAA+ Pet Probiotic Pet Wound Care or Dermo Wound Care promotes healthy healing of broken skin in a natural way. This easy-to-use spray gently cleans minor wounds and increases the skin's natural resistance. The spray is excellent for hot spots too!
Dermo Wound Care,
facilitates wound healing and recovery
removes organic soils that can cause infection
balances the local microflora by integrating healthy bacteria into the affected environment
prevents infections
true innovation – scientifically proven.
Safely use this spray at home to clean minor wounds including cuts, abrasions, and hotspots. The spray is especially good for cleaning outdoor grazes because the helpful probiotics remove the organic soil and dirt.

This natural pet wound care spray is PETA certified as vegan and cruelty-free.
Increases Your Pet's Natural Resistance to Infection
The spray is enriched with healthy 'good' (probiotic) bacteria, sourced from plants. These helpful probiotics work in a safe and mechanical way. They inhibit, push back and replace the potentially harmful (pathogenic) bacteria that cause infections until there is no further pathogenic activity in the wound. This reduces the risk of bacterial infection, promotes healing and can also reduce the need for antibiotics.
Cleaning wounds with Dermo Wound Care spray reduces the risk of potentially dangerous infections such as MRSA in pets. Staphylococci bacteria occur naturally on the skin around your pet's nose, ears and anus. They do not usually damage healthy skin provided they stay outside of the body.
This natural spray is suitable for dogs and cats as well as other pets. Always check with your vet if in any doubt.

Delivery Box
A large Woolcool box holds up to 24kg. A small Woolcool box holds 8-16kg.
If you want to help us minimise our packaging please order in these volumes; 16kg, 20-24kg, 36-40kg, 48kg 60-64kg
For more details on our packaging, please see our Packaging Information page.
DPD Next day delivery - Nationwide
On all orders placed before 12pm Monday – Friday for orders in 24 hr postcodes.
Orders placed after 12pm will be despatched the following day. Except Saturdays and bank holidays.
More delivery details, including postcode groups and prices on our Delivery page.
Minimum order - 4kgs to ensure our goods remain frozen in transit.