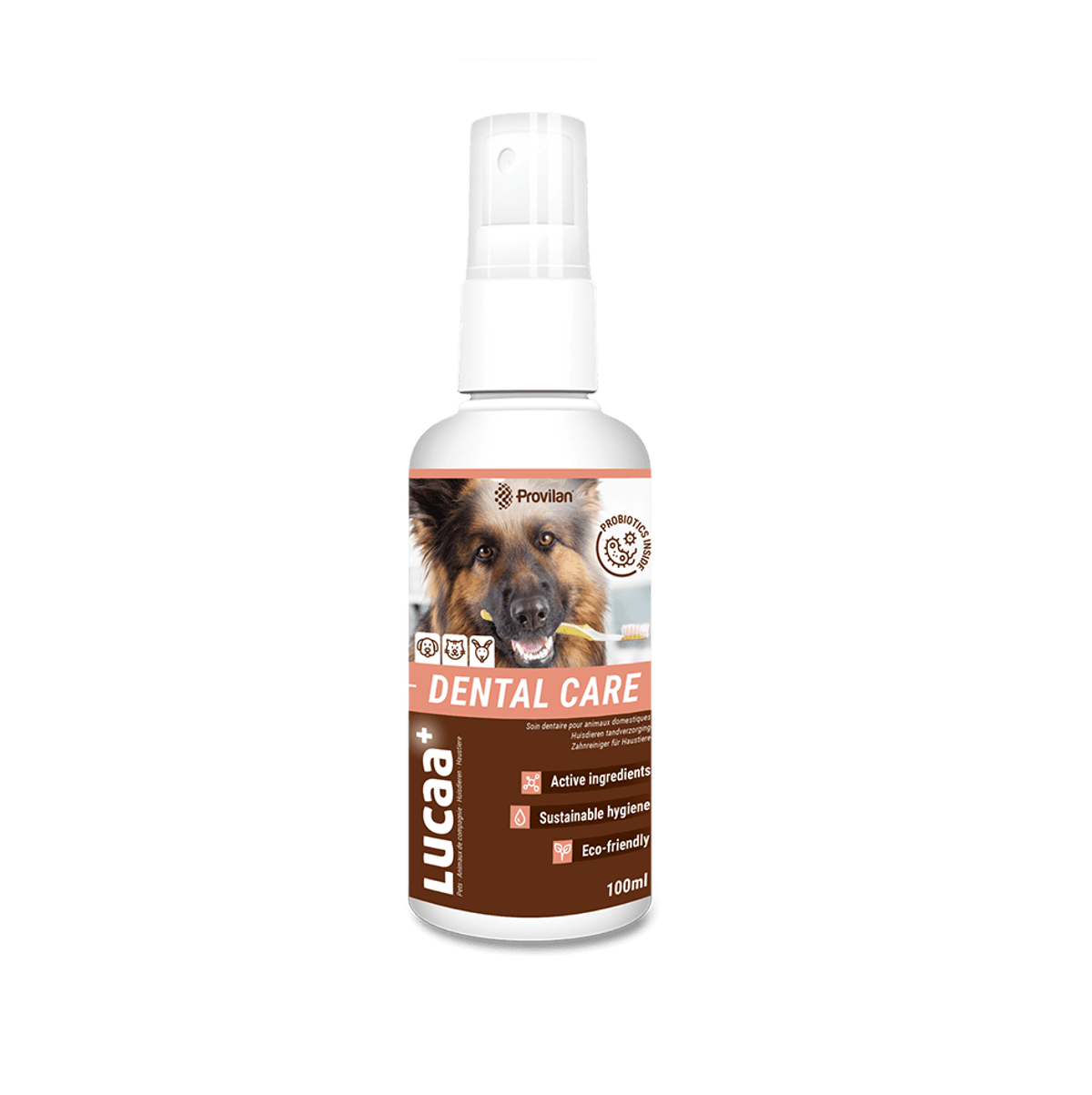 LUCAA+ Pet Probiotic Dental Care Spray (100ml)
£17.00
Description
LUCAA+ Probiotic Pet Dental Care is a simple-to-use mouth spray that makes dental care easier for cats and dogs, and naturally reduces inflammation for healthier gums and teeth.

Key Benefits
Recyclable Packaging

Great for Dogs & Cats

Suitable for all Life Stages
Protects gum health & reduces plaque, tartar & bad breath!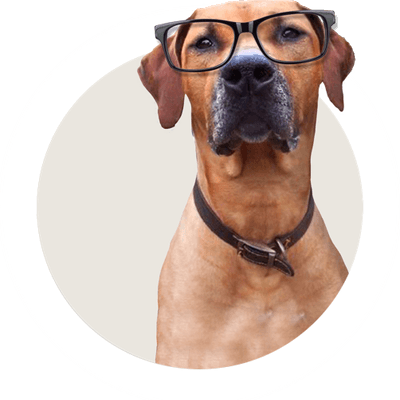 Ingredients
Aqua, Bacterial mixture of Bacillus, Citric Acid

Administration
Shake before use
Spray lightly once or twice a day directly onto teeth.
Use a pipette if preferred.
For best results ensure tartar is first removed by a vet – particularly in older animals.
IMPORTANT: Always consult a vet if in doubt or if symptoms persist. Read our Open Letter to Vets for further information.
Naturally Reduces Inflammation for Healthier Gums & Teeth
LUCAA+ Probiotic Pet Dental Care is a simple-to-use mouth spray that makes dental care easier for cats and dogs.
The core ingredient is healthy 'good' bacteria (probiotics), naturally sourced from plants. The helpful probiotics quickly restore healthy microflora balance to the mouth. They clean teeth and gums at a microbial level, inhibit the growth of harmful bacteria, and foster better dental health.
This reduces plaque and tartar build-up, bad breath, and the risk of inflammation and periodontal disease
improves oral hygiene entirely
optimises microbial balance
reduces the risk of gum inflammation
vegan, plant-based, eco-friendly and chemical-free
cleans teeth, tooth sockets, and gums
can reduce the need for costly dental cleaning
LUCAA+ Dental Care Spray Improves Oral Hygiene
An imbalanced microflora in the mouth produces an unpleasant smell and bad breath. This can be an early sign of gum inflammation, but may also indicate a more serious health condition.
The build-up of plaque and tartar in the gums, teeth, and tooth sockets is the leading cause of dental problems in pets. Dental plaque promotes the growth of harmful bacteria and can lead to periodontal disease. It also causes red, inflamed gums that bleed easily and can reduce appetite.
When dental plaque reacts with the calcium in the saliva it creates tartar. Tartar presents as a yellow-brown layer of discolouration on the teeth. It increases inflammation beneath the gums until the teeth loosen. Plaque must be removed on a daily basis to prevent tartar formation.
Ideal for Raw Fed Pets
LUCAA+ Probiotic Pet Dental Care is an ideal dental spray for dogs and cats that are raw-fed. This is because the spray eliminates organic molecules and food matter that promote tartar deposits and cause bad breath.
This spray is also beneficial for cats or other pets with similar dental problems.
Learn more about dental care for dogs from PDSA.
Instructions
For best results, clean the teeth once daily with a toothbrush designed for dogs or cats (no toothpaste). Clean from the back towards the front, both the upper and lower row. If your pet does not like brushing, use gauze wrapped around your finger or a small clean cloth or handkerchief instead.

Delivery Box
A large Woolcool box holds up to 24kg. A small Woolcool box holds 8-16kg.
If you want to help us minimise our packaging please order in these volumes; 16kg, 20-24kg, 36-40kg, 48kg 60-64kg
For more details on our packaging, please see our Packaging Information page.
DPD Next day delivery - Nationwide
On all orders placed before 12pm Monday – Friday for orders in 24 hr postcodes.
Orders placed after 12pm will be despatched the following day. Except Saturdays and bank holidays.
More delivery details, including postcode groups and prices on our Delivery page.
Minimum order - 4kgs to ensure our goods remain frozen in transit.