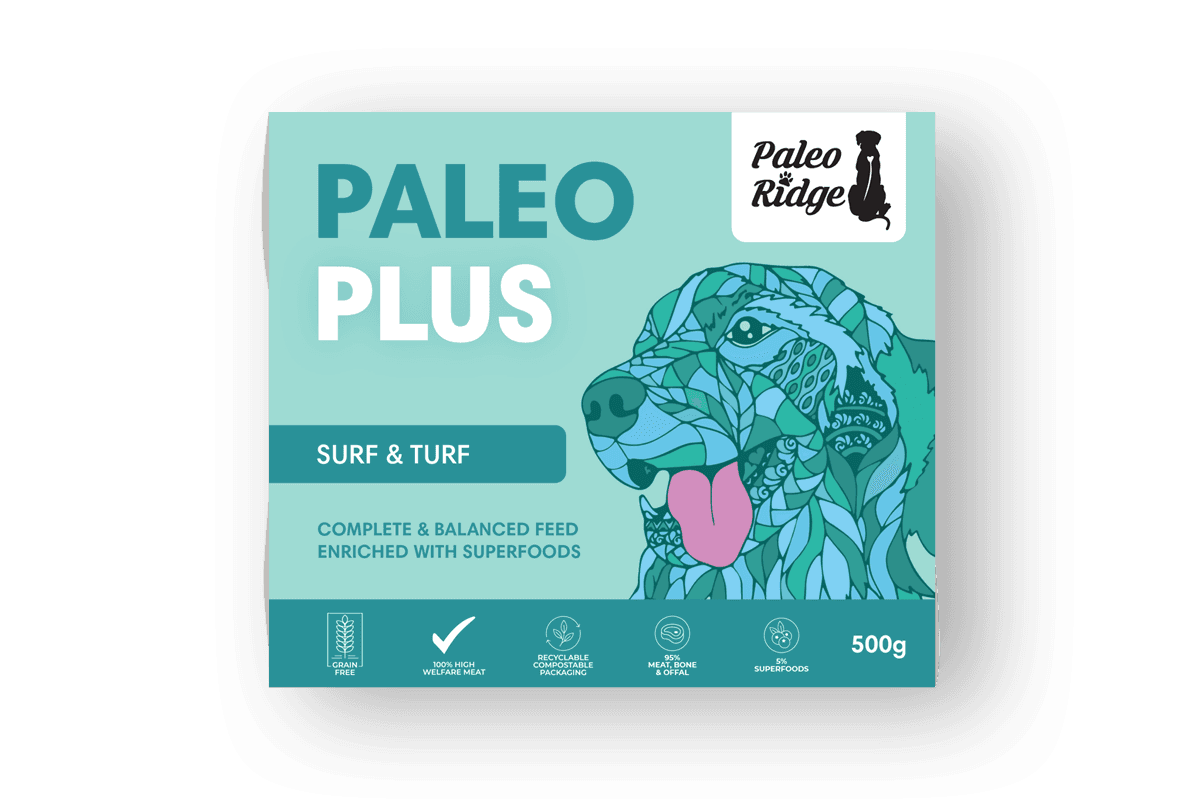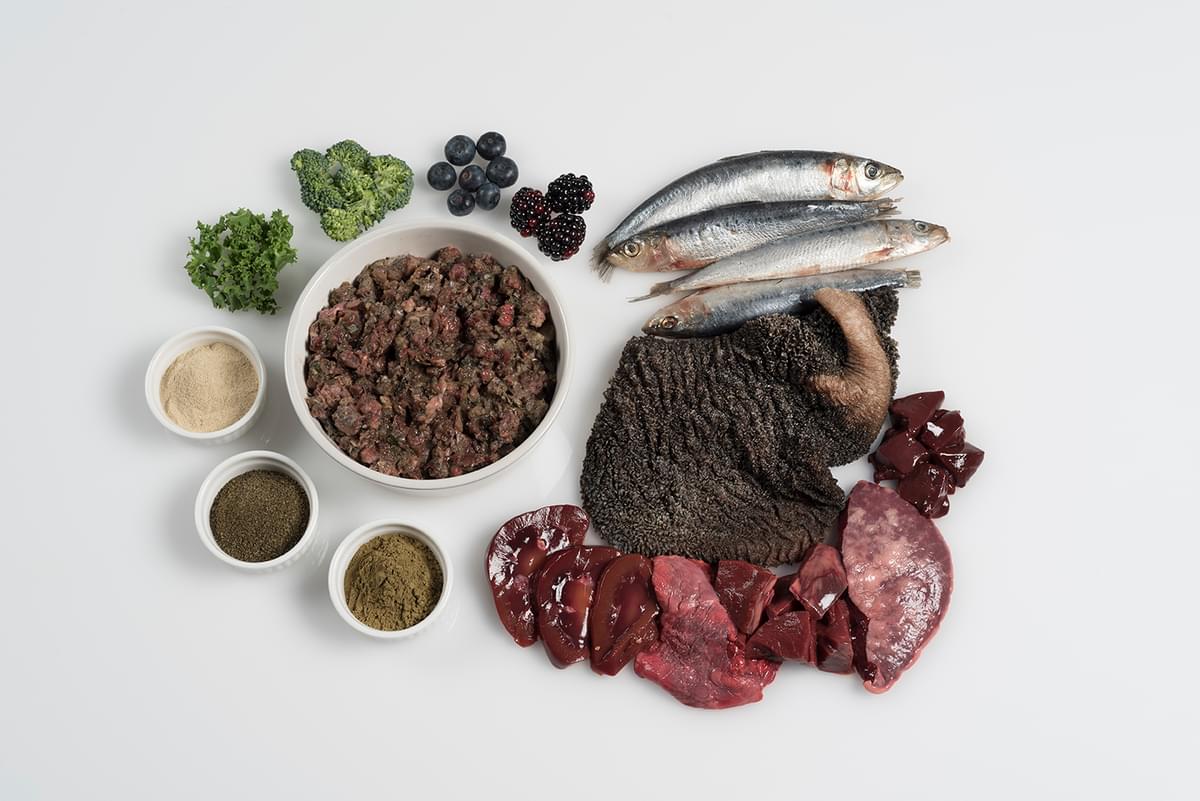 Paleo Plus Surf & Turf (500g)
£4.20
Description
Paleo Plus Surf and Turf is a low-fat, lean Biologically Appropriate Raw Food (BARF) for dogs which is 100% natural and highly nutritious. Made from whole Atlantic sardines and high-quality beef, with 5% of the Paleo Plus Berry Good superfoods mix for additional nutritional benefit.
Surf & Turf is a low-fat raw dog food suitable for pets of all stages of life, including puppies and seniors. As Surf and Turf is made from all natural ingredients, it's perfect for dogs with allergies and sensitive tummies.
Order today to see how Paleo Plus Surf & Turf can benefit your dog.
Key Benefits
Great for fussy dogs

Grain free

Low in fat

Great For Sensitive Tummies

Suitable for Puppies

Suitable for Seniors

Recyclable Compostable Packaging
Our Paleo Plus range has been carefully formulated, using the very latest scientific and nutritional research. Hand made with 95% High welfare, outdoor reared and grass-fed meat, offal and bone with a 5% unique blend of sustainably sourced natural superfoods. Paleo Plus offers exceptional canine nutrition to keep your dog's performing at their best.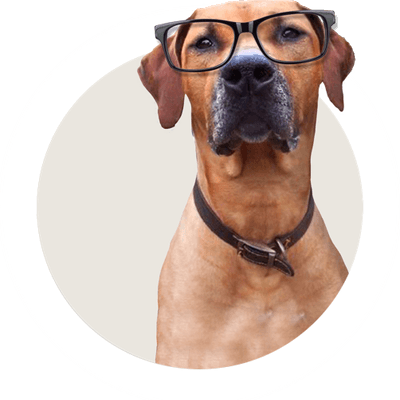 | | |
| --- | --- |
| | Per 100g as fed |
| Protein | 29.0 |
| Fat | 7.0 |
| Moisture | 57.0 |
| Fibre | 0.1 |
| Ash | 1.3 |
| Calcium | 0.32 |
| Phosphorus | 0.31 |
| Kcal | 235 |
Paleo Plus Surf and Turf Raw Dog Food (500g)
Paleo Plus Surf and Turf is a raw lean dog food that's been minced for your convenience, making it easy to feed your dog quality raw meals without the hassle of preparing them. Surf and Turf is packaged in 500g packs that are both compostable and recyclable. This Biologically Appropriate Raw Food (BARF) is made from high-welfare British beef and sustainably caught Atlantic sardines.

Responsibly Sourced Raw Dog Food
All ingredients have been selected from wild, sustainable and ethical sources. Our sardines are sea-caught guaranteeing freshness. They're sustainably sourced from a UK supplier and can be fully traced ensuring they have been ethically caught.
The lean beef in Paleo Plus Surf and Turf has been primarily grass fed and is outdoor reared.

A Natural and Balanced Diet for your Dog
With Surf and Turf, we wanted to make a lean but highly nutritious raw dog food for your dog. Our Atlantic sardines are whole, meaning they include eyes and brains in the mix significantly increasing the nutritional value. Sardines are easy to digest and are high in protein and animal-sourced omega 3 (EPA and DHA) which are extremely beneficial for active dogs.
Lean beef is a great source of iron, zinc, selenium, thiamine, riboflavin, niacin, vitamin B6, vitamin B12, vitamin D and magnesium. We also include a great range of grass-fed beef organ content including:

Liver
Kidney
Spleen
Lung
Heart
The addition of our Berry Good Mix ensures this lean dog food has all the essential nutrients needed to keep your dog fit and healthy.

Keeping Your Dog Happy and Healthy
This minced raw lean dog food recipe is made to FEDIAF standards and contains a range of superfoods including:
Kale
Broccoli
Blackberries
Blueberries
Hemp Seed Powder
Seaweed
Green Lipped Mussel
To read more about the benefits of these superfoods – view our article "What's in our Berry Good recipe", part of our Why Feed Raw section.

Surf and Turf is easy for dogs to digest and is grain-free. It contains no artificial additives making this a hypoallergenic product which is great for dogs with allergies.

Product Packaging
Measurements: (Top) 125 x 118 x 64mm (Bottom) 110 x 90 x 64mm
All our product packaging is either compostable, biodegradable or recyclable (excludes some bagged items).
Delivery Box
A large Woolcool box holds up to 24kg. A small Woolcool box holds 8-16kg.
If you want to help us minimise our packaging please order in these volumes; 16kg, 20-24kg, 36-40kg, 48kg 60-64kg
For more details on our packaging, please see our Packaging Information page.
DPD Next day delivery - Nationwide
On all orders placed before 12pm Monday – Friday for orders in 24 hr postcodes.
Orders placed after 12pm will be despatched the following day. Except Saturdays and bank holidays.
More delivery details, including postcode groups and prices on our Delivery page.
Minimum order - 8kgs to ensure our goods remain frozen in transit.
Related Products