Guest Blog: Kelly Ann Thompson - "Golden Brothers"
10th February 2021
10 min

read
Kelly (Golden Brothers) gives us some insight into how raw feeding changed Skye's life, including reducing allergies and general wellbeing.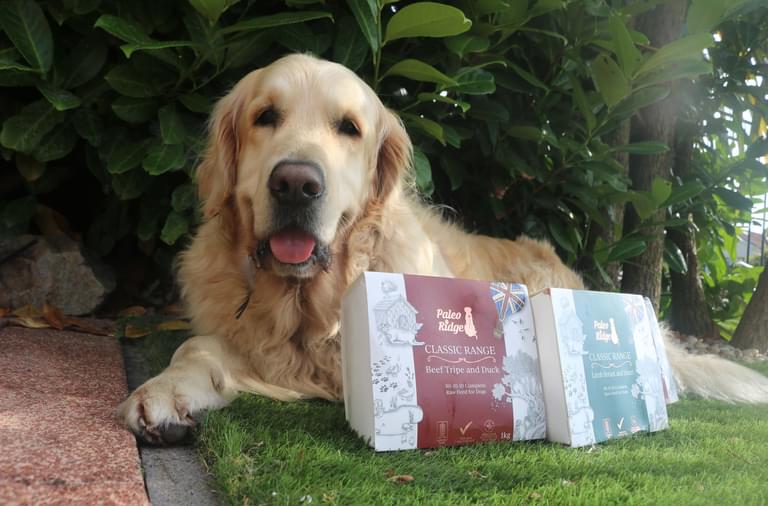 Back to News
Hi Everyone!
Skye and Oscar here. We are Paleo Ridge Ambassadors who have been raw feeding for almost 2 years now. The reason that we switched to raw food was mainly because we took Skye to the vet in October 2018 because he had become very itchy, had red and swollen paws, had continuously very dirty ears and was carrying a few extra kilos. After an allergy test, we were told that he was allergic … to life! The list was endless - from nature to food, however there were a few exceptions.
After a short trial on an allergenic dry food, there was no major change in Skye, so after some research and a bit of help from a friend, we decided to make the switch. We started in May 2019 feeding Paleo Ridge Fish Complete as Skye's first food trial. After 6 weeks we noticed that Skye's paws had become less red, he wasn't biting them as much and was also looking slimmer and leaner. From here we changed to Turkey for 6 weeks, and again this went well and we saw improvements in Skye.
Although in the height of summer we noticed that Skye's paws were starting to get red again. This was mainly down to his allergies to nature, but also we had been starting to introduce some new proteins to Skye's diet, some of which did not agree with him. One being Chicken, which caused his ears to flare up again and gave him an upset tummy.
While raw feeding was helping Skye in many ways, we felt that we still needed that extra boost, so we decided to visit a Herbal Vet in August 2019. Skye has continued to thrive on raw food, working along side herbal medicine and his monthly immunotherapy vaccine.
From 2017, at the age of 2 and a half, Skye has always been heavier than he should have been, with his weight fluctuating from from 40kgs to 43kgs up until 2018 when we started on raw food. We fed Skye on the lowest weight per meal of light dry food and we made sure he had plenty of exercise, but we couldn't shift any weight from him. This all changed when we switch to raw and we saw him weigh in at 41.3kgs as we started to raw feed, and within 2 months he dropped 3kgs, being fed between 650g and 700g per day, and with no other changes to his daily life.
We are unsure why Skye suddenly developed allergies, but what do know is that with a little help from our herbal vet and monthly immunotherapy vaccine, and the big factor of switching to raw food, Skye's life has changed dramatically and he now weighs 34.8kgs. He is like a puppy again.
He has a new lease of life that we didn't see in him for nearly 2 years. He no longer has swollen paws, or dirty ears, or an upset tummy. He LOVES his food, and cannot wait for breakfast and dinner time to come. Raw feeding has brought back the crazy Skye that was hiding behind the allergies, and we couldn't be more grateful.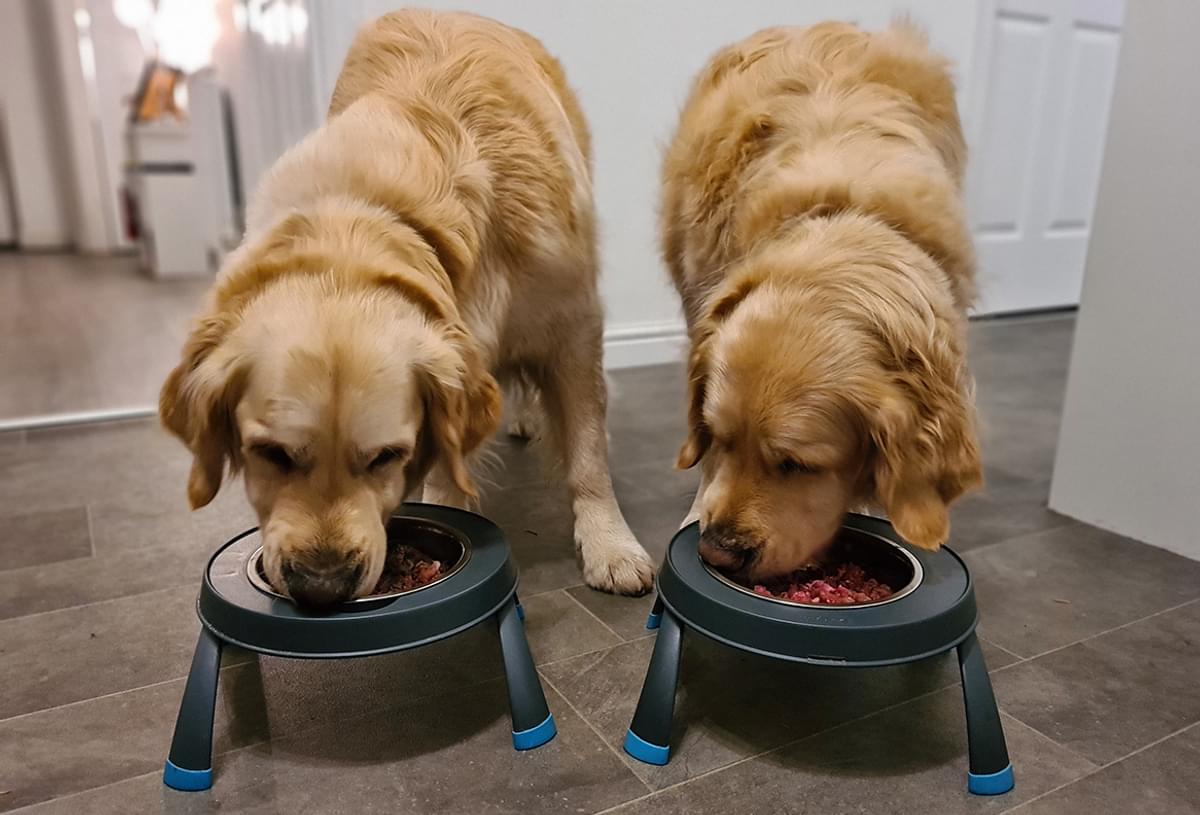 Changing to raw was 100% about Skye and his needs, but we also changed Oscar as it is easier to feed both the same food, but we were positive that it was also be beneficial to Oscar. Oscar can eat a bigger range of proteins, and is doing really well on raw. Oscar has always been an active dog, always running about, but even in him we can see a change and he is full of life and more energetic. Oscar has also become more lean weighing in at 40kgs at his heaviest in May 2019, and now weighs 37.8kgs. We have really seen some major changes in both Skye and Oscar, and we are certainly glad that we decided to switch.
At first, although feeding a good quality product was important, we didn't look at any other factors, as our main focus was on helping and doing what was best for Skye. But since having read more and more about Paleo Ridge over the years since we first found their products in our local raw food store in May 2019, we love so many more factors about Paleo Ridge.
We love that their packaging is completely compostable.
We love that their wild game and meats are ethically sourced.
We love their products and the choices of proteins in their range, and that you have the choice to go completely DIY, or choose from their Complete Range, where all foods are 80/10/10 and a complete balanced diet.