Culyer's Yard
40 William Hunter Way
Brentwood
Essex
CM14 4WT
Mon: 9am - 6pm
Tues: 9am - 6pm
Weds: 9am - 6pm
Thurs: 9am - 6pm
Fri: 9am - 6pm
Sat: 9am - 6pm
Sun: Closed
About Wylie Wellness Centre
Wylie Wellness Centre is a wonderful facility in Brentwood that focuses on all aspects of keeping your pet well. Wylies also has a RCVS Accredited Veterinary Hospital in Upminster.
The Wellness Centre is for dogs, cats and small pets, offering Veterinary and Nurse consultations, annual health checks and vaccinations, along with specialist services such as nutritional advice, weight clinics, acupuncture, laser therapy, physiotherapy and pain clinics.
Our purpose at Wylies is to support the relationship that people have with their pets. It is a privilege to be able to offer our clients support and guidance in all aspects of animal care. High quality food is at the heart of good health; we stock an extensive range of species-appropriate diets for your pets along with several other products to fulfil all of your animal's needs.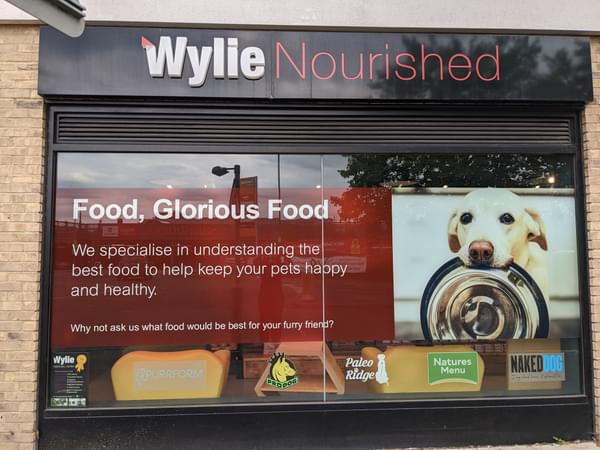 Services Available
Veterinary and Nurse Consultations
Nutritional Advice
Weight Clinics
Acupuncture
Laser Clinics
Pain Clinics
Call and Collect Food Options
The information on this page is subject to change. Please call the store direct to confirm details.