About Wags & Whiskers
While visiting our Stockton store, feel free to visit the Wags & Whiskers Canine Cafe! With a full menu for both our doggie friends and ourselves, you will be able to treat your dog to a savoury "Woofin" and treat yourself to a slice of homemade cake and coffee!
Wags & Whiskers is committed to maintaining and improving of all pets and advice is always available regarding the best choice of foods and proper nutrition. We proud that all the food & treats we stock are free of colourings, additives and animal derivatives.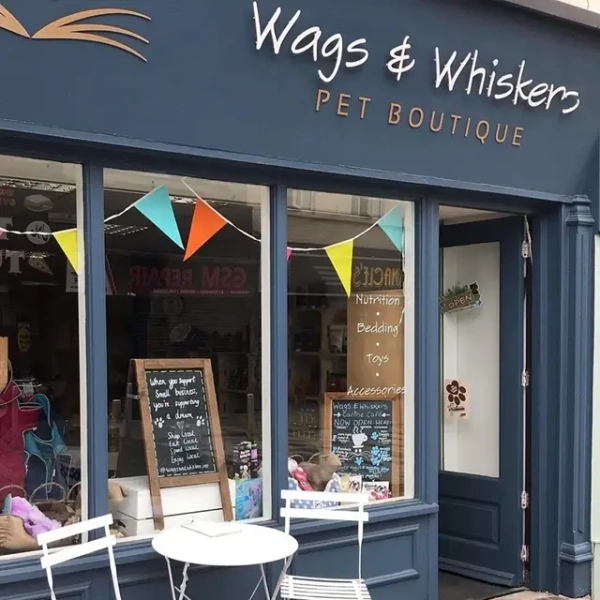 The information on this page is subject to change. Please call the store direct to confirm details.