Unit 9
Castle Quarter
Norwich
Norfolk
NR1 3DD
Mon: 9am - 5.30pm
Tues: 9am - 5.30pm
Weds: 9am - 5.30pm
Thurs: 9am - 5.30pm
Fri: 9am - 5.30pm
Sat: 9am - 5.30pm
Sun: 10am - 4pm
About Pettitt and Boo
Raw and Natural Pet Food specialists, with 4 stores across Norfolk. All staff are trained in Canine Nutrition and can give friendly helpful advice on how to feed a great raw diet.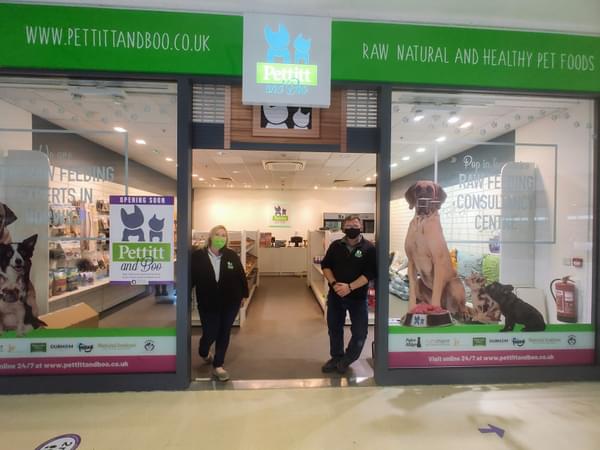 Services Available
Free Click & Collect
Local Delivery
Nationwide Delivery Available
The information on this page is subject to change. Please call the store direct to confirm details.