Unit 11 Wildmoor Mill
Mill Lane
Wildmoor
Bromsgrove
B61 0BX
Mon: 9am-5pm
Tues: 9am-5pm
Weds: 9am-5pm
Thurs: 9am-5pm
Fri: 9am-5pm
Sat: 9am-4pm
Sun: Closed
About Pawesome Ltd 
We have set up our Raw Dog food and dog deli business to respond to the demands of dog owners who want to feed their pets the best they can. There is a shift that continues to grow as more and more pet owners realise that there is another way to feed their dogs.
No longer do you need to feed processed cooked dog foods that lack in nutrients, contain ingredients that are not fulfilling or nutritious in a way we believe the raw diet is.

We sell quality frozen raw dog food both as minces as well as completes to suit all budgets. We stock a variety of brands and flavours that will ensure your dog never gets tired of the same food and actually looks forward to meal times with relish.

We offer a free dog weighing service which makes life a lot easier when calculating how much raw food your dog needs to maintain a healthy weight (2.5% on average).

As well as frozen Raw dog food we also sell a large selection of frozen raw meaty bones, essential in every dogs diet to maintain clean strong teeth and healthy gums.

Finally we have our dog deli with a huge range of quality air dried treats, 100% natural and healthy that your fur baby will love.

David looks forward to welcoming you and especially your dog to the shop.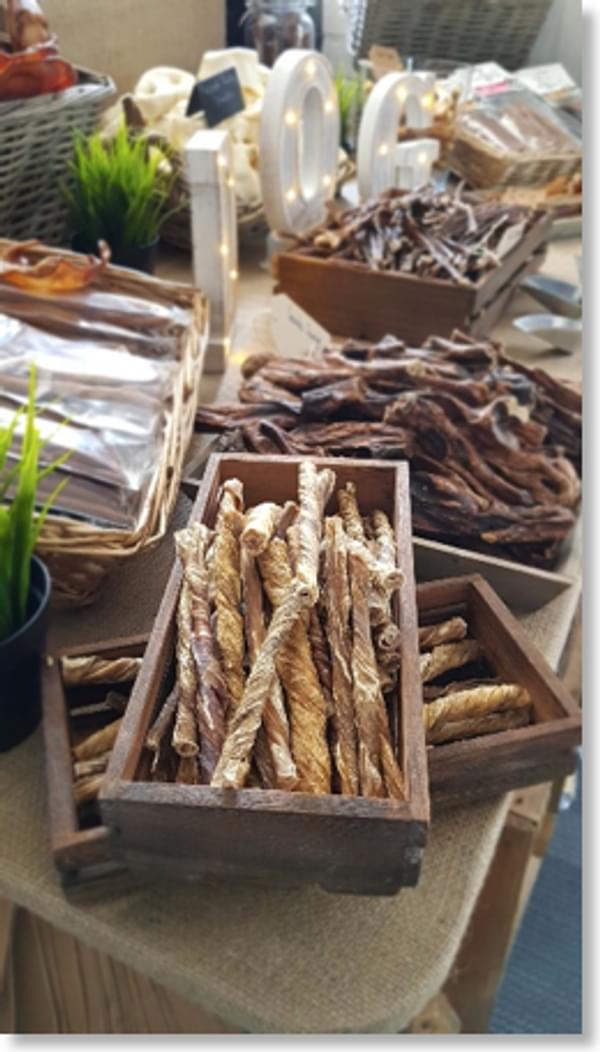 Services Available
Free parking
Free dog weighing
Free advice on canine nutrition
The information on this page is subject to change. Please call the store direct to confirm details.