About Imperial Pets 
My name is Claire, and I established Imperial Pets Holistic Pet Store in 2015. I qualified as a Veterinary Nurse in 2005 and now my mission and my passion is to help your pets by raising awareness of the better quality and more natural choices that are available. I can assist with many health and diet related queries, and provide information and education from a holistic view tailored to your pet's needs. Here at Imperial Pets, we focus on safe, natural products that are better for your pet and for the environment. We also help with everything you need to know about how to feed raw safely and correctly, as well as help with transitioning to raw. We have helped many customers whose pets have suffered from a variety of issues including upset tummies, ageing joints, problem skin, lead pullers, weight issues, or just advice on the best nutrition to ensure your pet has the healthiest, happiest, longest life possible.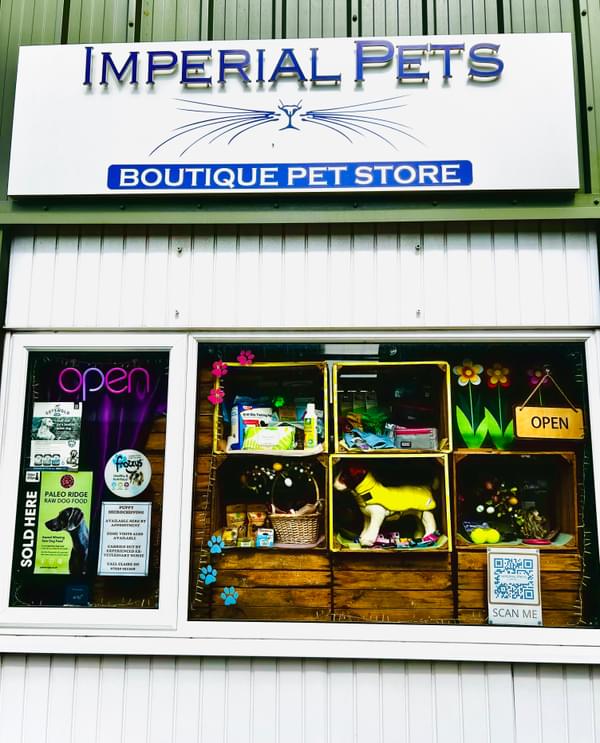 Services Available
Local Delivery
National Shipping
Click and Collect
Online Subscribe and Save
Expert Nutritional & Natural Healthcare Advice
Titre Testing
Puppy Microchipping
Natural Supplements & Herbal Medicines
The information on this page is subject to change. Please call the store direct to confirm details.