Hound Dog Raw Food Supplies Ltd
Rose Farm
John Street
Utkinton
Taporley
Cheshire
CW6 0LP
Mon: CLOSED
Tues: 10am - 4.30pm
Weds: 10am - 6pm
Thurs: 10am - 6pm
Fri: 10am - 4pm
Sat: 10am - 3pm
Sun: 10am - 3pm
About Hound Dog Raw Food Supplies Ltd
We are on a mission to provide quality frozen raw meals for your dog. Promoting Raw dog Food, Natural Treats, Accessories, Supplements and more. Based at Rose Farm, John Street, Utkinton next to the Coffee Shop.
At Hound Dog Raw Food Supplies we believe that feeding raw dog food to your beloved pets, that is free from artificial colouring, fillers, preservatives, additives, grains or cereals, is not only healthier but far closer to their natural diet!
Our Raw meat products combine the right balance of natural ingredients to help maintain the health and vitality of your dog.
We are proud to stock Paleo Ridge -the new Essentials Range, Paleo Plus and Classic Raw food.
We also promote the use of compostable Dog Poo Bags - Adios - Every bag funds the removal of plastic pollution (100% compostable and biodegradable, no microplastics and will naturally breakdown in 3-6 months.
There are plenty of Accessories for your furry friends, such as Kong toys, balls, frisbee etc,
An abundance of natural treats such as Bully Strips, Beef Tendons, Duck Necks, Hairy Rabbits Ears, Bully Muscle sticks too many to mention!
We also stock Anco Nutrients, Omega 3-6-9 oils and Salmon Oil. And for dogs with Digestive issues, allergies we stock the Pro Dog Flexx for mobility & flexibility, Revive for Recovery and Protection and Protect for advanced immunity and allergy formula.
Hooman snacks are also available if you are feeling a bit peckish after a long walk :)
We will be adding more stock so watch this space.......
Check out Facebook & Instagram for offers and updates on stock and services.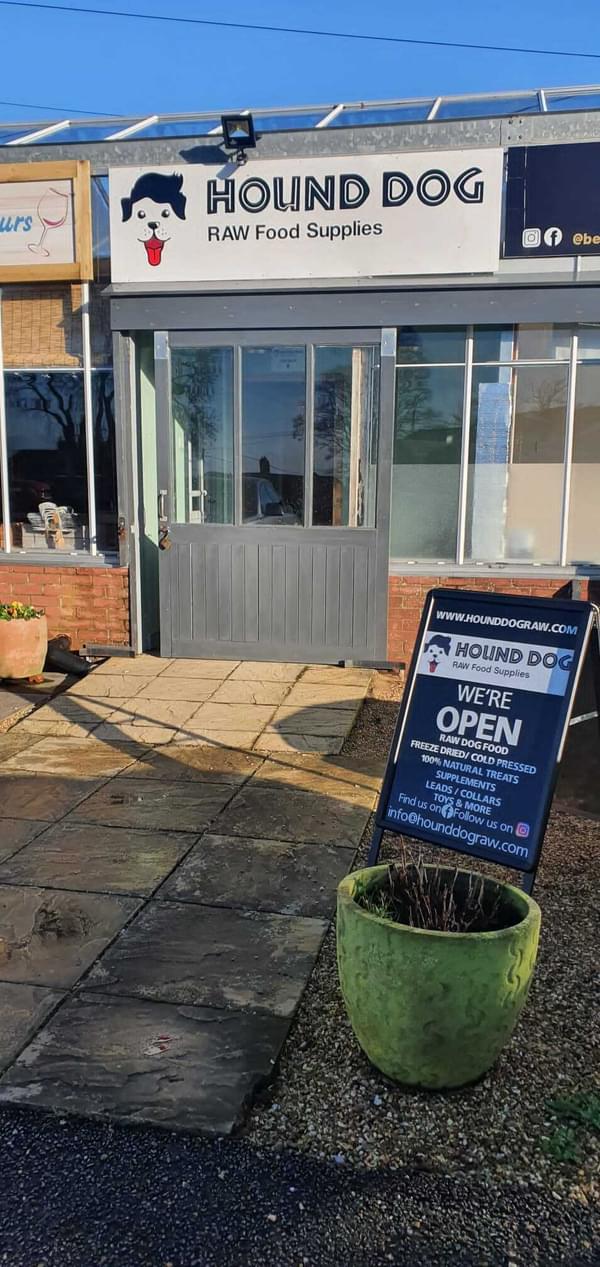 The information on this page is subject to change. Please call the store direct to confirm details.