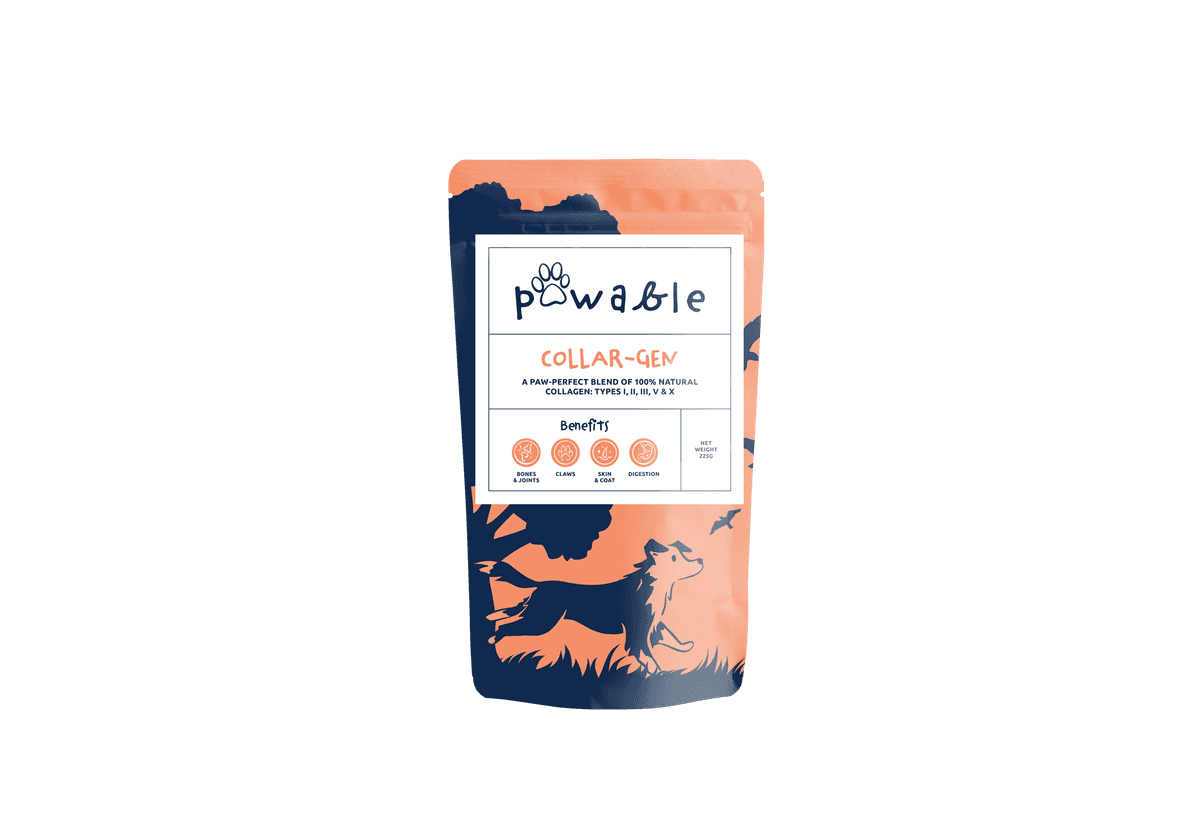 Collar-Gen by Pawable (225g)
£29.99
Description
Collar-gen is a unique mix of 5 different types of collagen that helps support: Bones & Joints, Skin & Coat, Digestion and Claws. The loss of collagen as our dog's age is natural, luckily you can help rebuild your dog's collagen levels with 'Collar-gen' by Pawable.
Key Benefits
Great for fussy dogs

Grain free

Low in fat

Single Protein Meal

Suitable for Puppies

Suitable for Seniors

Recyclable Packaging
Collagen is a protein that is found in skin and connective tissues like joints, tendons, cartilage, and ligaments. Not only is it massively important to our bodies, but it also makes up a whopping 30% of all the protein in your dog's body, but it's lost over time. Collagen has an extremely positive effect on the strength of their bones, teeth, and claws.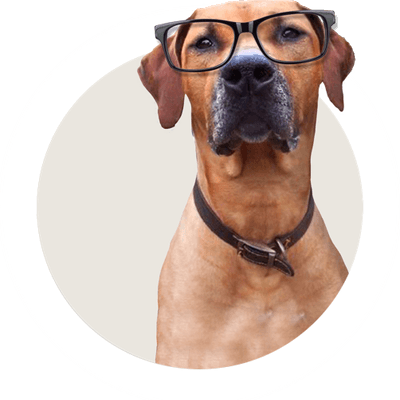 Ingredients
100% Natural Collagen: Hydrolised Bovine, Eggshell and IIM Collagen Peptides
Recommended Daily Amount
Dog weight:
>10kg = 1 teaspoon a day
11kg-22kg = 2 teaspoons a day
22kg-50kg = 3 teaspoons a day
50+kg = 4 teaspoons a day
Collagen is the main protein and the building block of bones, joints, cartilage and connective tissues. It can lead to better mobility and decrease the chances of arthritis and joint breakdown later in life. It's what gives your dog's skin it's healthy elasticity, strength and suppleness. Plus, as well as keeping fur healthy, collagen can stimulate new hair growth and reduce hair shedding.
Collagen can help soothe and repair tissues in your dog's digestive tract that can contribute to poor digestion and nutrient absorption. Adding collagen to your dog's diet can not only keep their claws strong and healthy, but also their teeth too.
As time goes by collagen production is slowed and may leave your dog more prone to injuries and conditions affecting their bones and joints. You may also notice a change in their skin and coat health.
Adding collagen to one of your dog's daily meals is the perfect way to protect and rebuild their collagen levels. There's no need to wait until you see the signs of ageing taking effect on your dog, keep their levels
Product Packaging
All our product packaging is either compostable, biodegradable or recyclable (excludes some bagged items).

Delivery Box
A large Woolcool box holds up to 24kg. A small Woolcool box holds 8-16kg.
If you want to help us minimise our packaging please order in these volumes; 16kg, 20-24kg, 36-40kg, 48kg 60-64kg
For more details on our packaging, please see our Packaging Information page.
DPD Next day delivery - Nationwide
On all orders placed before 12pm Monday – Friday for orders in 24 hr postcodes.
Orders placed after 12pm will be despatched the following day. Except Saturdays and bank holidays.
More delivery details, including postcode groups and prices on our Delivery page.
Minimum order - 8kgs to ensure our goods remain frozen in transit.
Related Products