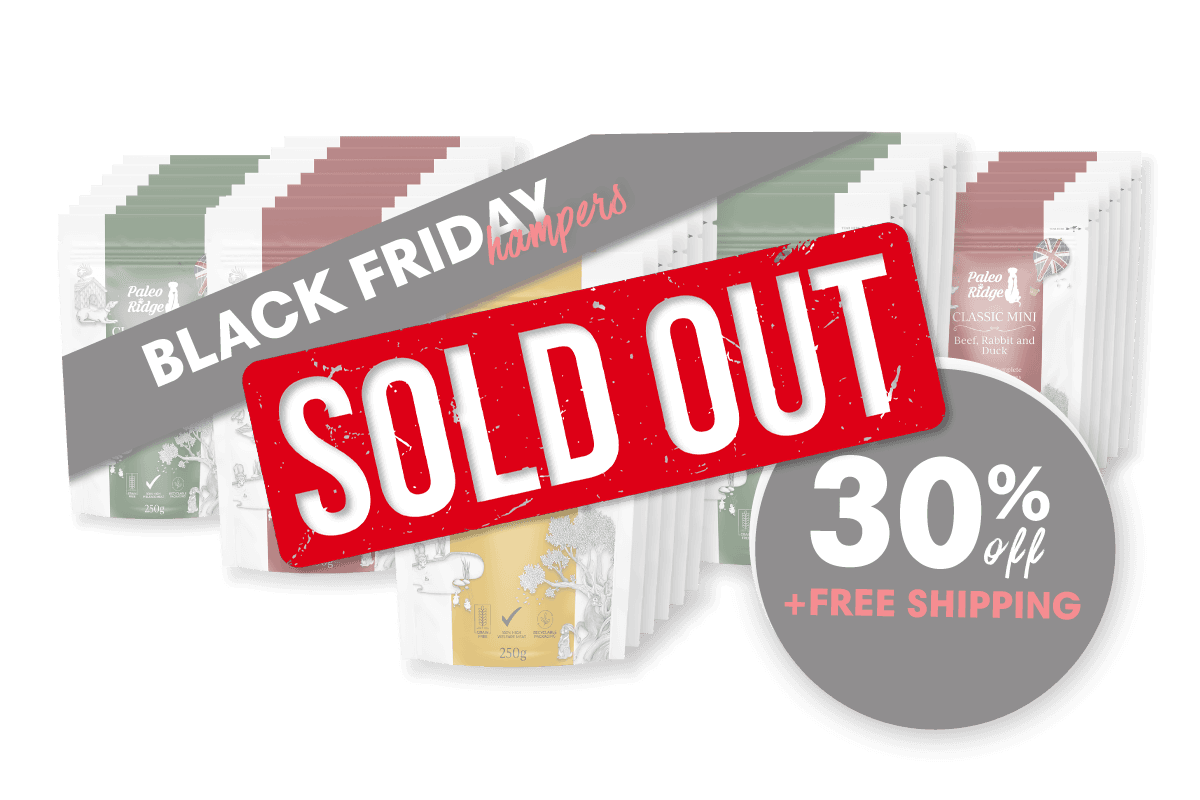 Classic Mini - Black Friday Hamper (32 x 250g) 30% Off and Free Shipping
£58.50
Description
The Classic Mini - Black Friday Hamper is a selection of 32 x 250g packs of our Classic Mini 80:10:10 raw dog food range, with free postage*. Suitable for all life stages including puppies and seniors. This hamper is great for fussy dogs, and those with sensitive tummies or allergies.
Order today and save 30% + free shipping!
Key Benefits
Great for fussy dogs

Grain free

Great for cats

Great For Sensitive Tummies

Suitable for Puppies

Suitable for Seniors

Recyclable Packaging
The Classic Mini - Black Friday Hamper is a selection of 32 x 250g packs of our Classic Mini 80:10:10 raw dog food range, with free postage*. Please note that the contents listed are just a guide and actual contents may vary.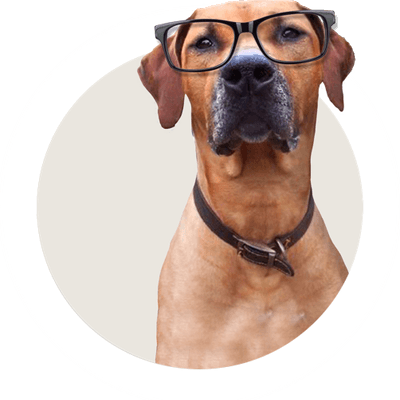 Classic Mini - Black Friday Hamper (32 x 250g)

The Classic Mini - Black Friday Hamper contains 32 x 250g packs of our tripe based complete 80:10:10 raw dog food. Each Biologically Appropriate Raw Food (BARF) product comes minced for your convenience, packaged in recyclable 250g packs.

Responsibly Sourced Raw Dog Food
With a number of experienced industry professionals in house, Paleo Ridge takes a hard stance to ensure that all meat sourced is high-welfare, ethically sourced and raised to the highest standards.
A Natural and Balanced Diet for your Dog
Each minced complete (80:10:10) recipe provides you with a convenient minced product, while giving absolute confidence that your dog is being fed a correct and balanced diet. Tripe based products are particularly digestible with increased bio-availably of essential nutrients. Each product is grain-free with no additives making this a hypoallergenic product.
Please be aware that tripe has a very strong smell.
Important Information
* All boxes are pre-packed, we cannot guarantee or change contents. No other items can be added to this hamper, any additional items will be subject to our standard shipping rates.
** Hamper contents subject to availability.
For analytical constituents, please see individual packs.
The contents come individually packed in recyclable/compostable packaging.
Only available to Mainland-UK customers, excludes Northern Ireland, Republic of Ireland, Scottish Highlands and Isles.
This item is excluded from all other promotions.
Product Packaging
250g Pouch Measurements: (Front and Back) 130mm x 210mm (Width) Varies between 20mm to 40mm.
All our product packaging is either compostable, biodegradable or recyclable (excludes some bagged items).
Delivery Box
A large Woolcool box holds up to 24kg. A small Woolcool box holds 8-16kg.
If you want to help us minimise our packaging please order in these volumes; 16kg, 20-24kg, 36-40kg, 48kg 60-64kg
For more details on our packaging, please see our Packaging Information page.
DPD Next day delivery - Nationwide
As we know, November tends to be a very busy month for the whole of the UK due to Black Friday and of course, the run-up to Christmas. A lot of courier companies have capped order amounts during the very busy period (between 20th November - 4th December) including DPD.

In light of this, we are sending out a revised delivery schedule which will take effect on Monday 20th November. If you want to miss the Black Friday madness and ensure you have your dog's favourite food during this period, we would recommend ordering in advance.

For those ordering during the Black Friday period, please be aware that your order may not be next-day delivery and could take up to three days to despatch.

Please note orders will not be in transit for longer than 48 hours. Due to the restrictions in place if your order is unable to be despatched, rest assured your order will be kept in our freezers until we are ready to despatch.

Please do not change your delivery date directly with DPD, once the order has left us we have no control over how this is stored.
More delivery details, including postcode groups and prices on our Delivery page.