Paleo Ridge Relaunch Their Award-Winning Core Range
17th August 2020
5 min

read
Paleo Ridge Classic Range is here: The same great product with a new name and packaging!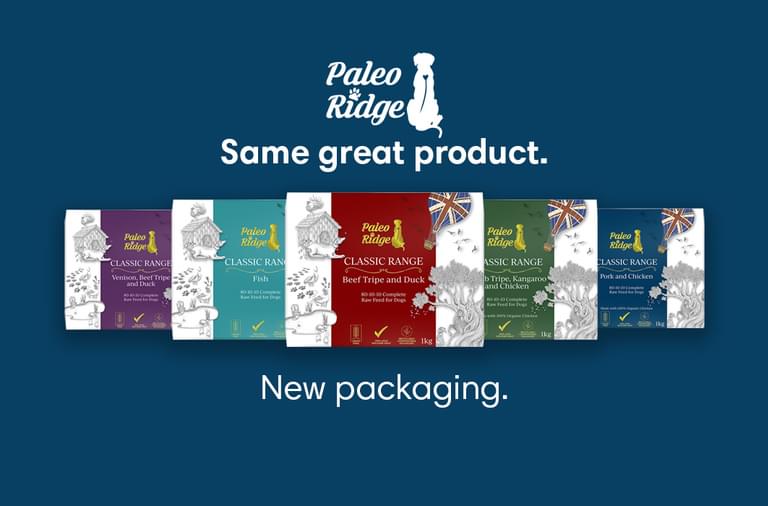 Back to News
Since conception, Paleo Ridge has stood for quality without compromise. The Paleo Ridge 80 10 10 completes, as well as Complementary products have demonstrated their firm commitment to ethics and the environment. Biodegradable and compostable, the basic packaging is loved by their customers, but the exterior has never promoted the quality of its contents. Paleo Ridge are relaunching their core range of 80-10-10 products in an environmentally friendly sleeve with a wonderful new design that matches the quality of the product inside!
Paleo Ridge Classic Range is here: The same great product with a new name and packaging!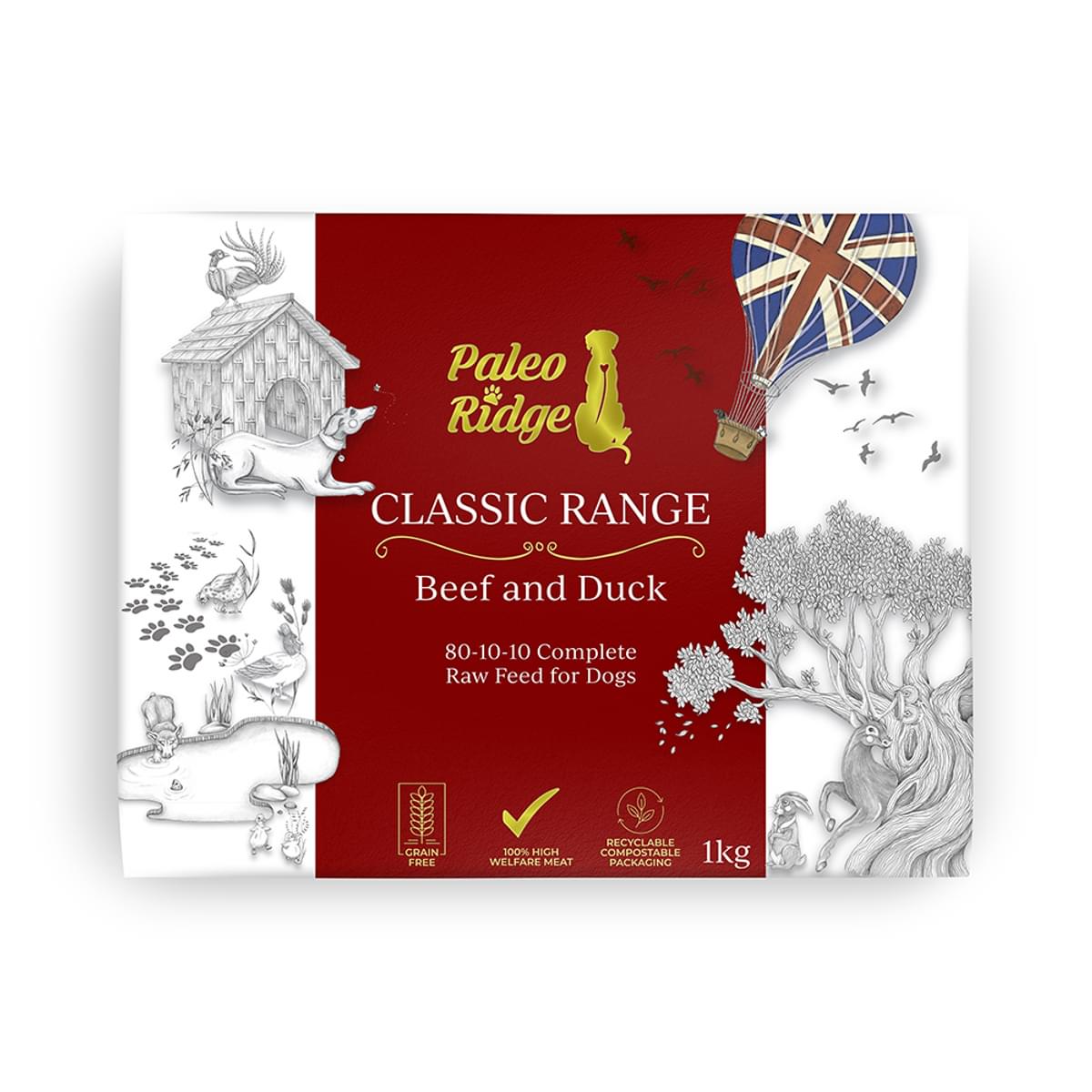 Paleo Ridge have stayed true to their roots with the same 80-10-10 recipes, in the same biodegradable and compostable boxes. The addition of a carboard sleeve that is also environmentally friendly, using eco-friendly inks, completes the new look. Colour coding has been used to help the consumer to easily identify which proteins they are buying.
The New sleeve has a beautiful and unique design, with a classic colour palate and detailed hand drawn illustrations that are simply stunning. Local Designer and long-time Paleo Ridge customer, Candy Smith has collaborated on the new designs.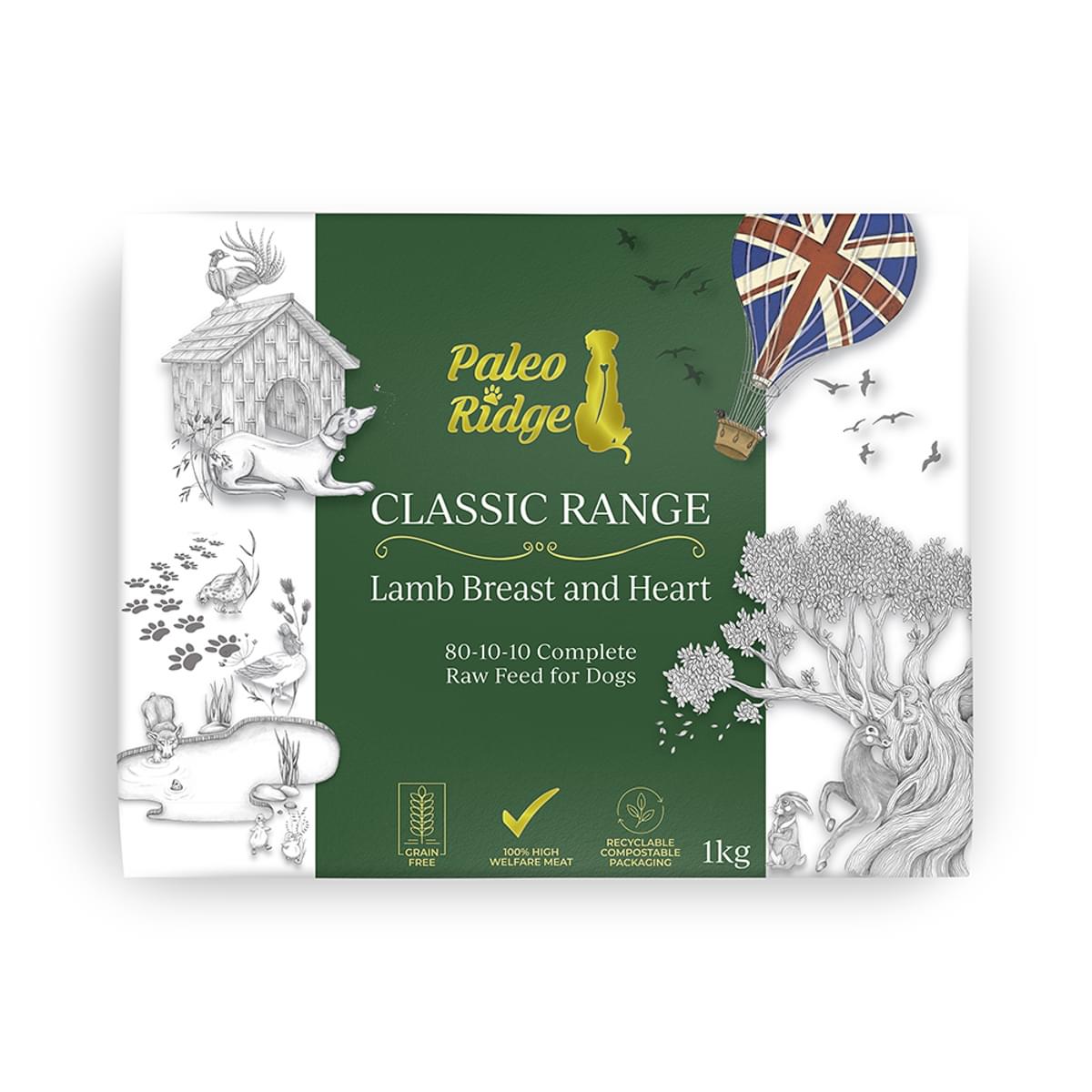 "It has always been our intention to re-launch this range with an exterior that speaks of the quality within. We are all very proud of how far we have come, we are delighted to see some our very first products re launched into this new design!




Striving for the ultimate in quality is what we do best, we set ourselves apart by pushing boundaries and we don't shy away from the challenge! We are a bunch of very driven dog fanatics on a mission to provide the best quality raw food on the market, to keep our dog's happy, healthy and well nourished"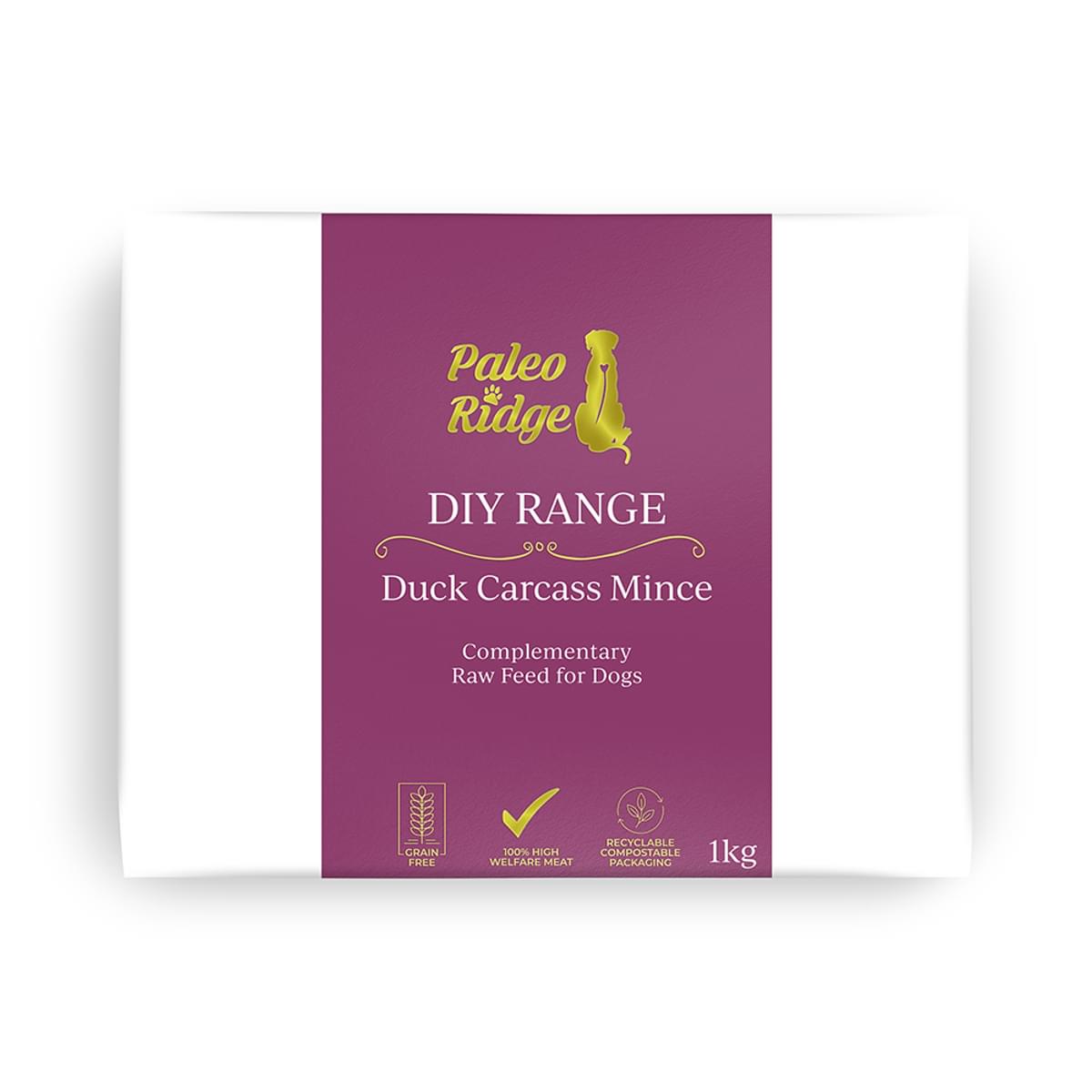 Having recently gain the ISO 9001 accreditation, Paleo Ridge add yet another accolade to their already impressive list of achievements. The only Raw Dog Food company in the UK to hold this globally recognised quality control certification: they have also gained the Ethical Award by The Ethical Company Organisation for the 3rd consecutive year, OF&G Organic processors certification, and have been voted Britain's Best Raw Dog Food 2 years running, to name a few.
This marks yet another strategically planned launch in their long term strategy.