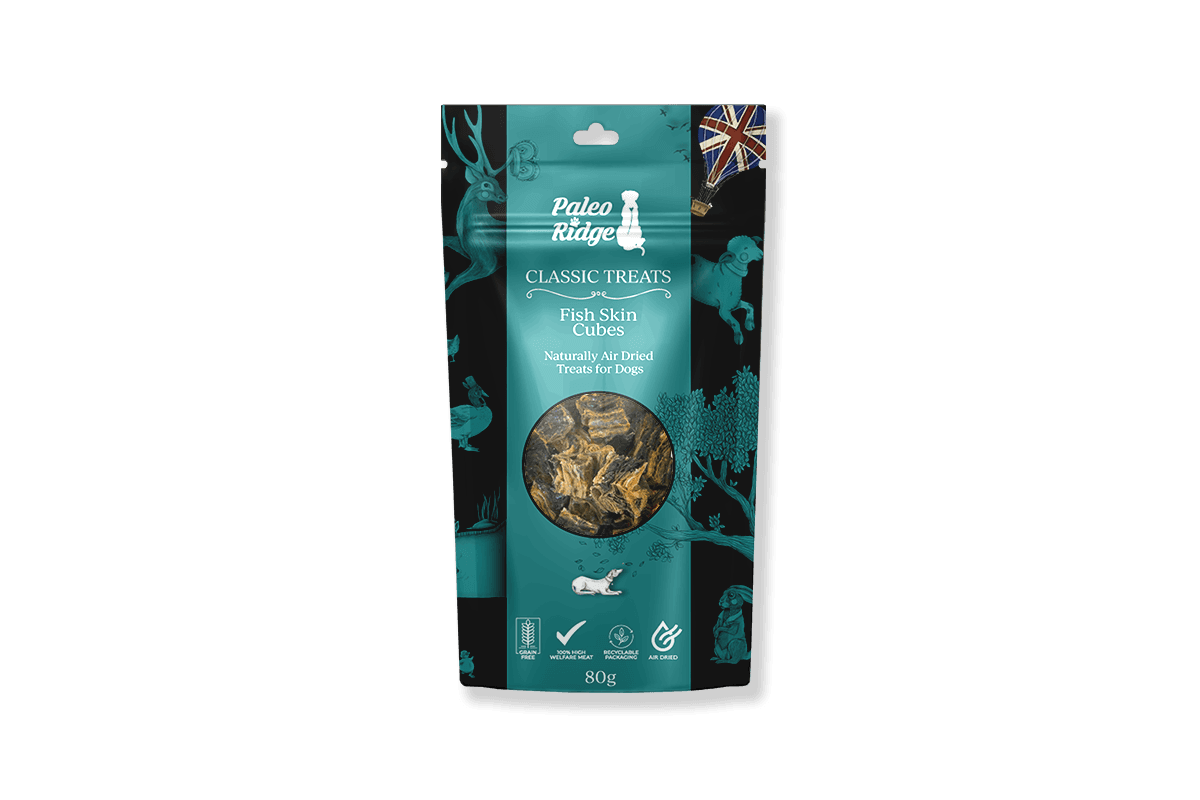 Classic Treats Fish Skin Cubes (80g)
£5.10
Description
Classic Treats Fish Skin Cubes are naturally air-dried crunchy treats that are ideal for dogs from the age of 12 weeks. As with all Paleo Ridge products, our treats are ethically and sustainably sourced to ensure your dog is consuming only the healthiest of snacks.
The Classic Treats Fish Skin Cubes are low in fat, so you can have full confidence that you're feeding your dog a healthy and balanced diet. Not only are the fish skin cubes full of nutritious goodness, but they're tasty too, making them suitable for even the fussiest of dogs. This treat is also great for pets with sensitive digestion and allergies.
Order today to start seeing the benefits of what the Classic Treats Fish Skin Cubes can do for your dog.

Key Benefits
Grain free

Low in fat

Single Protein Meal

Suitable for Seniors

Recyclable Packaging
Fish Skin Cubes are great as a treat, meal topper or for training. Our range of treats are best fed alongside a healthy and balanced raw diet.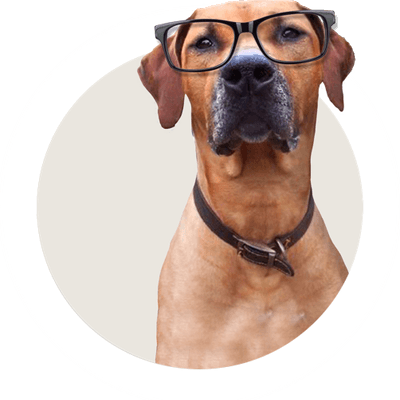 | | |
| --- | --- |
| | Per 100g as fed |
| Kcal | 334 |
| Protein | 77.5g |
| Fat | 2.7g |
| Moisture | 12g |
| Fibre | <0.5g |
| Ash | 14.3g |
| | |
| --- | --- |
| Wash Your Hands Before And After Handling Treats. | |
Classic Treats Fish Skin Cubes for Dogs (80g)
Classic Treats Fish Skin cubes are the perfect crunchy snack, packaged in convenient recyclable 80g packs. These delicious air-dried dog treats have been carefully selected for their nutritional benefits, and help to support a healthy immune system.

By gently drying the fish skin cubes, we retain the natural goodness that would otherwise be lost in cooking. Dried fish skin cubes are hypoallergenic and highly-digestible whilst being rich in protein and naturally low in fat.
Part of a Natural and Balanced Diet
Our dried fish skin cube treats are omega rich, which is great for supporting your dog's skin and coat by reducing itchiness and increasing shine. Fish skin has also been proven to improve eye health, muscle growth and brain development. This is an all-round, nutrient rich treat to help your dog reach optimum health.

The Classic Treats Fish Skin Cubes are a complementary feed, and not designed to be used as a complete meal. This product works perfectly as a treat, meal topper, or for dog training purposes.

Keeping Your Dog Happy and Healthy
Classic Treats Fish Skin Cubes are grain-free with absolutely no additives, making this a hypoallergenic product and therefore suitable for all dogs.
Always supervise your dog when feeding treats and provide plenty of fresh drinking water. Ensure to wash your hands before and after handling treats, and store in a cool, dry area away from direct sunlight.
This product may also contain small bones, and is not for human consumption

Feeding Guide
Recommended feeding amount per day:
Small dog - Between 1-4
Medium dog - Between 1-10
Large dog - Between 1-15
Product Packaging
Measurements: 240 x 140mm
All our product packaging is either compostable, biodegradable or recyclable (excludes some bagged items).
Delivery Box
A large Woolcool box holds up to 24kg. A small Woolcool box holds 8-16kg.
If you want to help us minimise our packaging please order in these volumes; 16kg, 20-24kg, 36-40kg, 48kg 60-64kg
For more details on our packaging, please see our Packaging Information page.