2 Stratfield Park
Elettra Park
Waterlooville
PO7 7XN
Mon: Closed
Tues: 10am - 5pm
Weds: 12pm - 6pm
Thurs: 10am - 5pm
Fri: 10am - 5pm
Sat: 10am - 5pm
Sun: 11am - 2pm
About Your Pets Naturally
Your Pets Naturally is a new store in Waterlooville offering the full Paleo Ridge product range, plus several other raw brands.
We have an array of natural treats, supplements and pet care products, to ensure your pets are cared for in the best, most natural way possible.
In addition, we have free weighing scales so please don't be afraid to pop in and use them. All visitors are welcome, especially the four-legged ones!
My website is being created as we speak. As soon as it is up and running I will be offering a Click & Collect service, as well as deliveries so watch this space.
You can follow me on Facebook 'Your Pets Naturally' to keep up with the latest developments.
I look forward to welcoming you to my new store! 🐾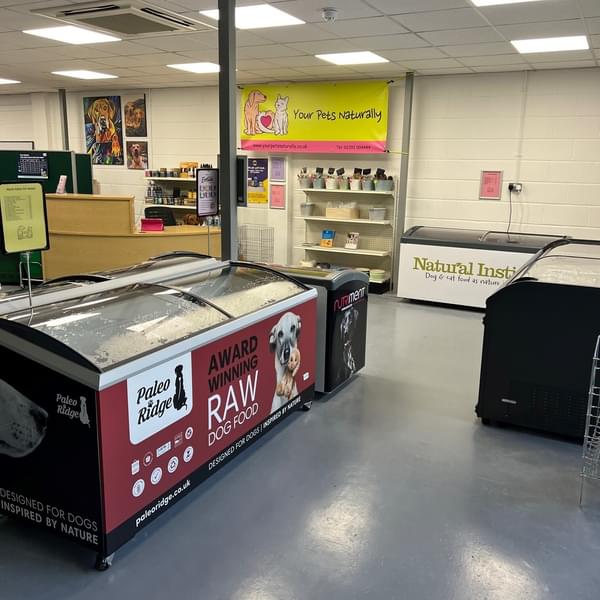 Services Available
Selection of raw brands for dogs and cats
Natural treats with Pick n Mix section
Free weigh scales
Natural supplements
Friendly expert advice
Natural pet care products
Eco-friendly toys and bowls
Free parking
Coming soon...

Click & Collect
Loyalty Schemes
Delivery
The information on this page is subject to change. Please call the store direct to confirm details.