About Stefs Pet Pantry Ltd 
Stefs Pet Pantry was founded in 2016 by Stef and her partner, Will. This came after seeing first-hand the incredible benefits raw dog food had on her Labrador, Skye. Because of this, Stef wanted to ensure natural, quality pet foods of all budgets were conveniently available to every pet parent.
That's because each and every pet needs species-appropriate food. So whether you keep tropical fish, snakes or rabbits, Stef's aim has been to cater for all. Right from the beginning, her mission has been to be a voice for the voiceless, demanding better nutritional health for our pets and challenging the pet food industry. And even today Stef's goals haven't changed; you'll see her determination and passion shine through in every aspect.
We're proud to be an independent, family business. We have a small bunch of extremely hardworking staff members who help with various key roles.
Originally starting as a local pet food delivery service, Stef and her family would deliver around their hometown in Yorkshire. Since then, we've continuously expanded and evolved to offer a delivery service throughout the UK.
Today, Stefs Pet Pantry is so much more than just a natural pet food supplier. It's a community. Here pet owners can learn together and keep up-to-date with the latest research so we can all continue to watch our pets thrive on fresh, species-appropriate food for many years to come.
Our pet store is packed full of tasty treats, frozen raw pet foods and quality dried pet food, as well as supplements, cosy bedding and a great selection of toys, leads, collars harness and so much more. It really is a pet's paradise!

We pride ourselves on our outstanding customer service so the team are always on hand to offer help and advice with any aspect of your pet's diet. So come along and meet our team today!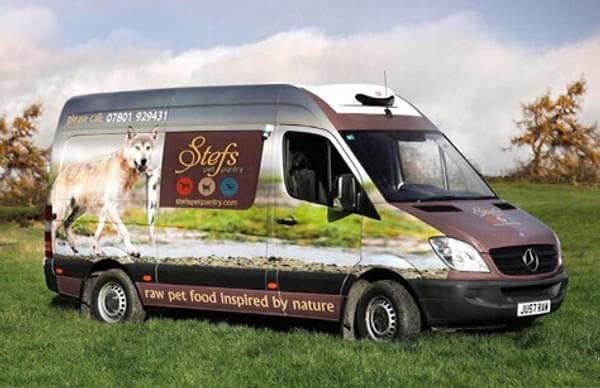 Services Available
Free Parking
Stef's Van Deliveries
DPD Courier Deliveries
Click & Collect
The information on this page is subject to change. Please call the store direct to confirm details.