Unit 4B,
3 Riverbank
Hurstake Road
Newport
Isle of Wight
PO30 5UU
Mon: 8am - 6pm
Tues: 8am - 6pm
Weds: 8am - 6pm
Thurs: 8am - 6pm
Fri: 8am - 4.30pm
Sat: 9am - 2.30pm
Sun: Closed
About Ry's Dog Training
Situated in Newport (on the industrial estate) and fully insured and licensed, Ry's is the Islands first indoor Dog Day Care/ Dog Training facility. From day care to dog health nutrition, they host it all. Ryan and Alanna have a wealth of knowledge and experience between them which is reflected in the services and food they choose to offer.
Their unit has a very selective shop in which offering award-winning Paleo Ridge (of course!) plus dried dog food, slow feeders, homeopathic remedies and so much more. Ryan and Alanna take pride in what they do and look forward to welcoming you.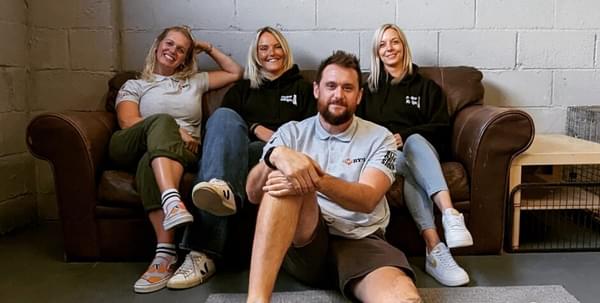 Services Available
Dog Day Care
Dog Training and Behavioural advice
Health and Nutrition for dogs
Bereavement Counselling
Fully serviced shop
Group classes
Puppy socialisation
Monthly group social walks
Puppy Training courses
Obedience group classes
Theory led sessions
The information on this page is subject to change. Please call the store direct to confirm details.