Rokers Animal Feeds, Equestrian & Country Store
Fairlands Farm
Holly Lane
Worplesdon
Guildford
Surrey
GU3 3PB
Mon: 8.30-17.30
Tues: 8.30-17.30
Weds: 8.30-17.30
Thurs: 8.30-17.30
Fri: 8.30-17.30
Sat: 8.30-17.30
Sun: 09:00-13:00
About Rokers Animal Feeds, Equestrian & Country Store
Rokers offers the complete pet shop shopping experience with an Animal Feeds, Equestrian Tack Shop & Country Store.
Open 7 days a week, situated just outside Guildford with plenty of free parking, the onsite Farmhouse Cafe is open Monday - Saturday allowing you to treat yourself too.
At Rokers you will find friendly knowledgeable staff who are happy to help, as well as pet food, pet supplies and accessories you trust, at affordable prices. Both our Shop and Cafe are pet friendly and the whole family is welcome at Rokers.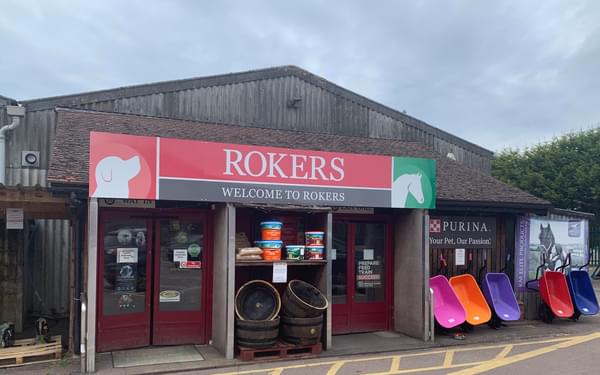 Services Available
In Store Shopping
Click & Collect
Product Advice
RAMA-QEA (SQP - Equine, Avian, Companion Wormers & Flea Treatments
Loyalty Card & Discounts
The information on this page is subject to change. Please call the store direct to confirm details.