Unit 22C Whitebridge Way
Stone
Staffordshire
ST15 8LQ
Mon: CLOSED
Tues: 10am - 5pm
Weds: 10am - 5pm
Thurs: 10am - 5pm
Fri: 10am - 5pm
Sat: 10am - 5pm
Sun: 11am - 4pm
About Purely Dogs 
We're an independent retailer, specialising in high quality food, toys, healthy treats and a wide range of accessories for your dog
As dog lovers and owners ourselves we care about the health and happiness of dogs, we can provide advice and guidance to benefit your dog.
With a focus on all things natural, if we wouldn't give something to our dogs we certainly won't sell it to yours.
Dogs welcome with well behaved owners!
Raw, dry & wet food stockist
Healthy treats, toys and accessories
Collars, leads and harnesses
Beds & blankets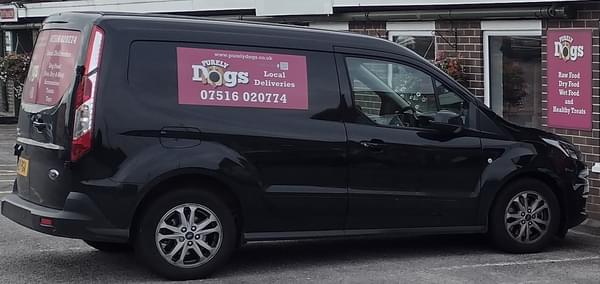 Services Available
Harness and coat fitting
Local delivery available
The information on this page is subject to change. Please call the store direct to confirm details.