7 Passchendaele Road
Bulford
Salisbury
Wiltshire
SP4 9FZ
Mon: 10am-6:30pm
Tues: 9am-3pm
Weds: 9am-3pm
Thurs: 9am-3pm
Fri: 9am-3pm
Sat: 10am-1pm
Sun: Closed
About Puppy Dogs Raw
Puppydogs Raw is a raw pet food and natural treat stockist located in Bulford, Wiltshire.

We were founded on a passion to see all pets thrive on a raw diet, particularly after seeing the benefits of raw feeding for ourselves. We decided to open our own raw feeding business to serve an area and community that struggled to acquire quality raw pet food and treats.
We stock a variety of complementary, complete and boneless raw minces, chunks, bones and natural treats. We are pleased to offer Paleo Ridge, Nutriment, The Dogs Butcher and Durham Animal Feeds (DAF) in our raw pet food range and are always looking to add additional suppliers to our shop. Our natural treats range is continuously expanding and includes Antlers, Ears, Feet, Fish, Horns, Noses, Pates, Sausages, Yak, Wood, Hairy and Giant ranges as well as lots more.
We are open six days a week for collections and also offer a postal delivery service of tasty treats delivered straight to your door.

We are extremely proud of the Military community that we live in and serve, so to recognise the service and sacrifices those in our community make we offer a 10% Military and a Heroes Club discount on a selection of our raw products and also offer a bulk buy discount, as well as weekly discounts on range of products.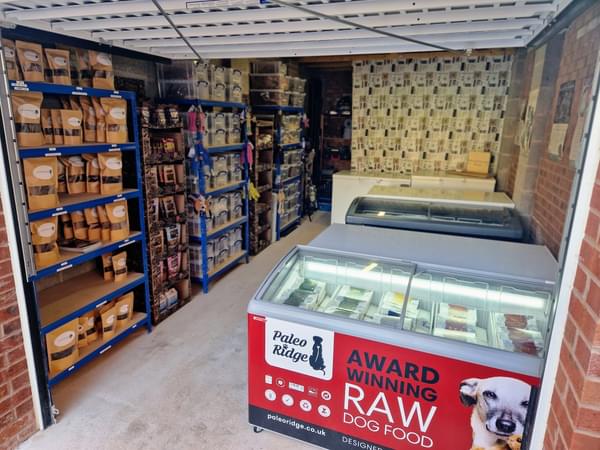 Services Available
Click & Collect
Raw Advisor
Postal Delivery Treat Boxes
Military Discount
The information on this page is subject to change. Please call the store direct to confirm details.