About Happy Chops
We are a local family-run company that believes our pets deserve the best in life, including the best, biologically appropriate diet. We research and carefully select the brands that we stock; brands that have the same strong values and ethos that we do.
Within the last 5 years, we have seen a huge uptake in raw and a revolution in the understanding of a natural diet for our pets, and we are immensely proud to be a part of this growing movement.
Inspired by our beloved rescue Hungarian street dog, Chops, and established in our garage in 2018, we embraced Paleo Ridge as our first brand and we have since steadily grown our thriving Happy Chops community, now having both an online and physical store.
Set over 2 floors, we offer a fabulous selection of raw and ambient food, natural treats including a vast deli bar and treat cart plus a keen selection of iced treats, broths and sorbets.
We even have a pawtisserie where pups can enjoy special occasions the natural way.
We offer the best herbal supplements and medicines to treat a variety of issues, from arthritis, anxiety and anal grands, through to whelping and yeast problems.
Our kind-to-skin grooming products and large enrichment area are very popular with customers, as are our great choice of eco toys, bowls, beds, collars, harnesses, gifts, accessories and everything in between.
Offering free dietary consultations and expert advice, we also have large veterinary scales in store for our customers to use.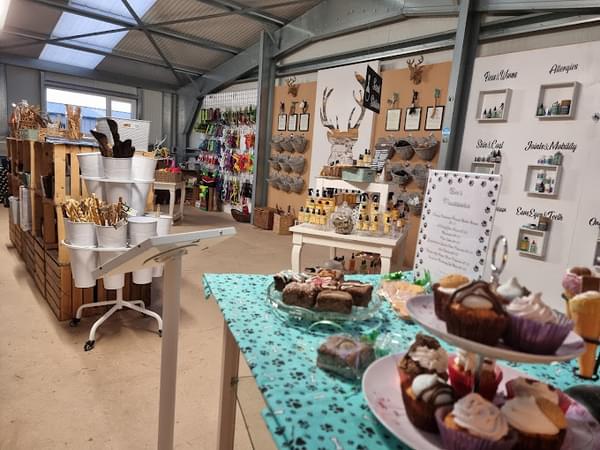 Services Available
Click & Collect
Veterinary Weighing Scales - free for customer use
Expert Advice & Dietary Consultations
Free Local Delivery (Orders over £15) Mondays & Thursdays Late PM
Local Delivery (Orders under £15) Monday & Thursdays Late PM
Delivery to Surrounding Areas (see website for details) Thursdays Late PM
The information on this page is subject to change. Please call the store direct to confirm details.