About Embark On Raw 
In October 2016, we opened our very first "Embark On Raw, Natural Dog and Cat Food Store", we now offer the very best in raw feeding and natural treats. We are now one of the biggest and most experienced one stop raw feeding stores.
In September 2021, we opened "Embark On Wellbeing Pet Hub & Spa" which offers vet nurse services, wellbeing checks, pet grooming and a self service dog wash and so in spring of 2022 we placed our services under the care of Embark Uk Group Ltd.
When you Embark On Raw, you embark on a journey that you will never look back on, and as feeding raw has become our passion, we love to help in any way we can and share our knowledge with you.
Dave and Andrea and our Embark On Raw family xx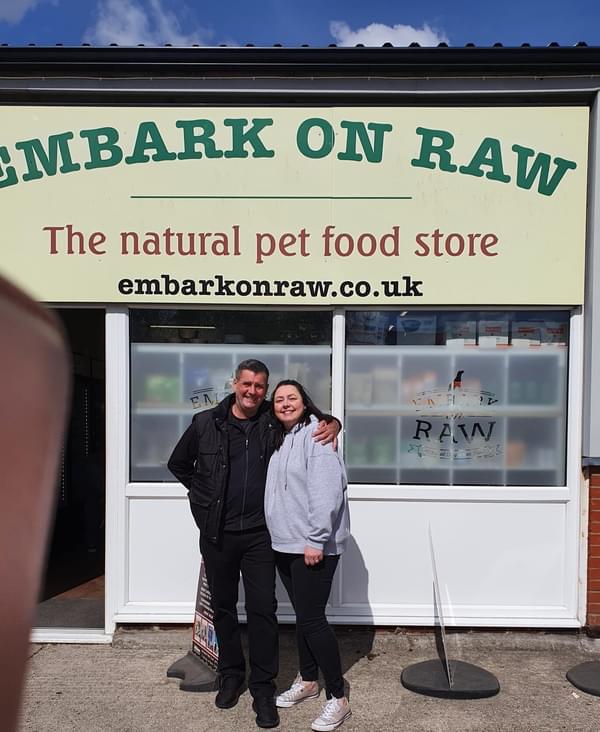 Services Available
Shop
Click & Collect
Online Ordering
Local & National Delivery
Weight Plans
Diet Support
Holistic Care
Grooming Services
The information on this page is subject to change. Please call the store direct to confirm details.