Inside Hillier Garden Centre
Leighton Buzzard Road
Hemel Hempstead
Herts
HP1 3BA
Mon: 9:00 – 17:30
Tues: 9:00 – 17:30
Weds: 9:00 – 17:30
Thurs: 9:00 – 17:30
Fri: 9:00 – 17:30
Sat: 9:00 – 17:30
Sun: 10:30 – 16:30
About Choice Pet Supplies 
We specialise in frozen raw food for dogs and cats. We have 18 commercial freezers, stocking six brands, including two chest freezers full of Paleo Ridge's complete and complimentary food.
We place orders with Paleo Ridge every week, so with a little notice we can order in anything that they produce. We also stock products for horses, small animals, poultry, and indoor birds.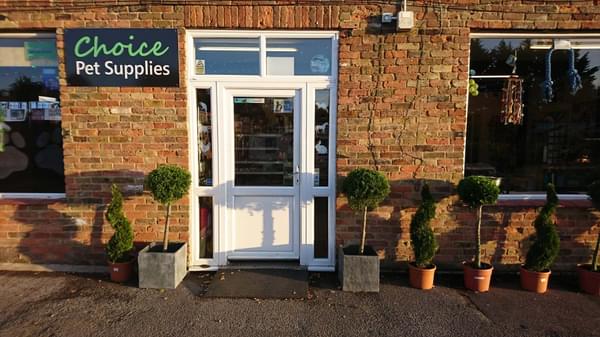 Services Available
Expert Advice
In-store shopping
Roadside collection
Dogs are welcome
The information on this page is subject to change. Please call the store direct to confirm details.