Bradlands Pet Supplies Limited 
78 Thrumpton Lane
Retford
Nottinghamshire
DN22 6HQ
Mon: 9am-5:30pm
Tues: 9am-5:30pm
Weds: 9am-5:30pm
Thurs: 9am-6:30pm
Fri: 9am-5:30pm
Sat: 9am-5pm
Sun: Closed
About Bradlands Pet Supplies Limited 
Supplying high-quality products since 2011, our goal is to keep your pets happy and healthy. With a fantastic range of pet food designed to give your pets everything they need and a brilliant choice of pet accessories, we're your one-stop pet shop in Retford for all your needs.
As well as tried and trusted favourites, we're always on the lookout for great food and pet products that will look after your animals. This means we keep an eye out for new brands and innovations, as well as listen to customer feedback. Our goal is always to ensure your pets get the best.
Not only will you find an excellent range of products available online and in our Retford pet shop, but you'll also get amazing service. We pride ourselves on delivering exceptional customer service, so you can trust us to provide helpful advice and recommendations to help you look after your pets.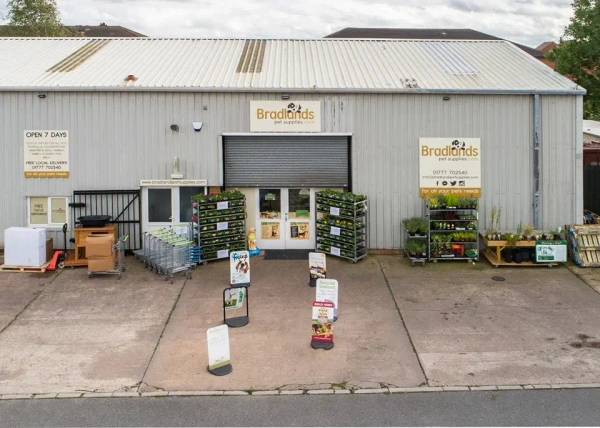 The information on this page is subject to change. Please call the store direct to confirm details.