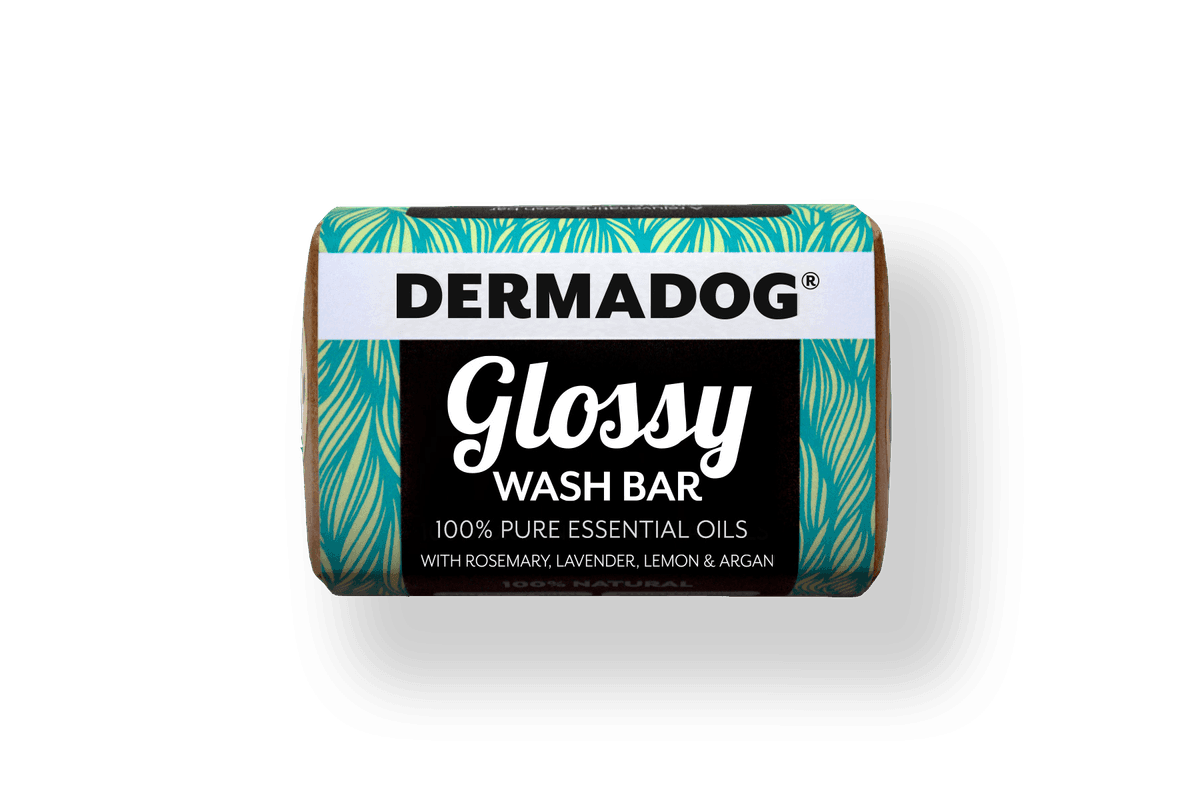 Dermadog Glossy Wash Bar
£13.96
Description
The Dermadog Glossy Wash Bar is a moisturising natural wash bar for a soft, glossy coat. Suitable for dogs of all ages and those with allergies.
Key Benefits
Recyclable Compostable Packaging
The Dermadog Glossy Wash Bar is a moisturising natural wash bar for a soft, glossy coat.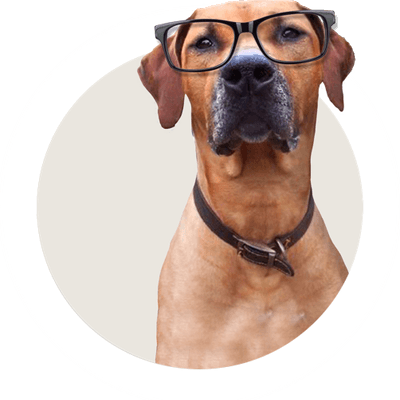 Dermadog Glossy Wash Bar
The Glossy Wash Bar is a moisturising wash bar for a soft, glossy coat. With glycerine to soothe and moisturise the skin and argan oil for a shiny, silky coat. Dermadog wash bars are easy to use; they lather well, last a long time, and are packaged in recyclable paper.
100% VEGAN. 100% CRUELTY-FREE. 100% NATURAL.
The Glossy Wash Bar contains pure essential oils of rosemary, lavender and lemon.
Lavender: Gentle and soothing, calms anxiety, helps to heal minor wounds and infections. Deodorising. Improves blood circulation to the hair follicles to promote hair growth and prevent hair loss.
Lemon: Fresh, uplifting, clarifying and antiseptic.
Rosemary: Naturally flea repelling and deodorising. It can increase cellular metabolism, which stimulates hair growth and promotes healing. Leaves coat feeling glossy and smooth.
Argan Oil: Very moisturising and rich in nutrients, including fatty acids and vitamin E, making it a great hair conditioner.
Made from a blend of the finest natural ingredients and pure essential oils for mild and effective cleansing of dogs. Free from chemicals, soaps and sulphates. Contains no surfactants (SLS & SLES) or MPG.
Delivered with Care
Dermadog bars will arrive wrapped in our void-fill packaging to protect the bar in transit. This can result in the bars being missed on delivery. Please ensure you check the delivery box thoroughly for the wash bar.
Dermadog products are 100% natural and their colour and odour may vary from batch to batch. Dermadog describe and promote our products in good faith. The information provided regarding the beneficial properties of Dermadog products is derived from the characteristics commonly attributed to the essential oils they contain.
Product Packaging
Measurements: (Height) 30mm (Depth) 55mm (Width) 90mm.
All our product packaging is either compostable, biodegradable or recyclable (excludes some bagged items).
Delivery Box
A large Woolcool box holds up to 24kg. A small Woolcool box holds 8-16kg.
If you want to help us minimise our packaging please order in these volumes; 16kg, 20-24kg, 36-40kg, 48kg 60-64kg
For more details on our packaging, please see our Packaging Information page.
DPD Next day delivery - Nationwide
On all orders placed before 12pm Monday – Friday for orders in 24 hr postcodes.
Orders placed after 12pm will be despatched the following day. Except Saturdays and bank holidays.
More delivery details, including postcode groups and prices on our Delivery page.
Minimum order - 8kgs to ensure our goods remain frozen in transit.