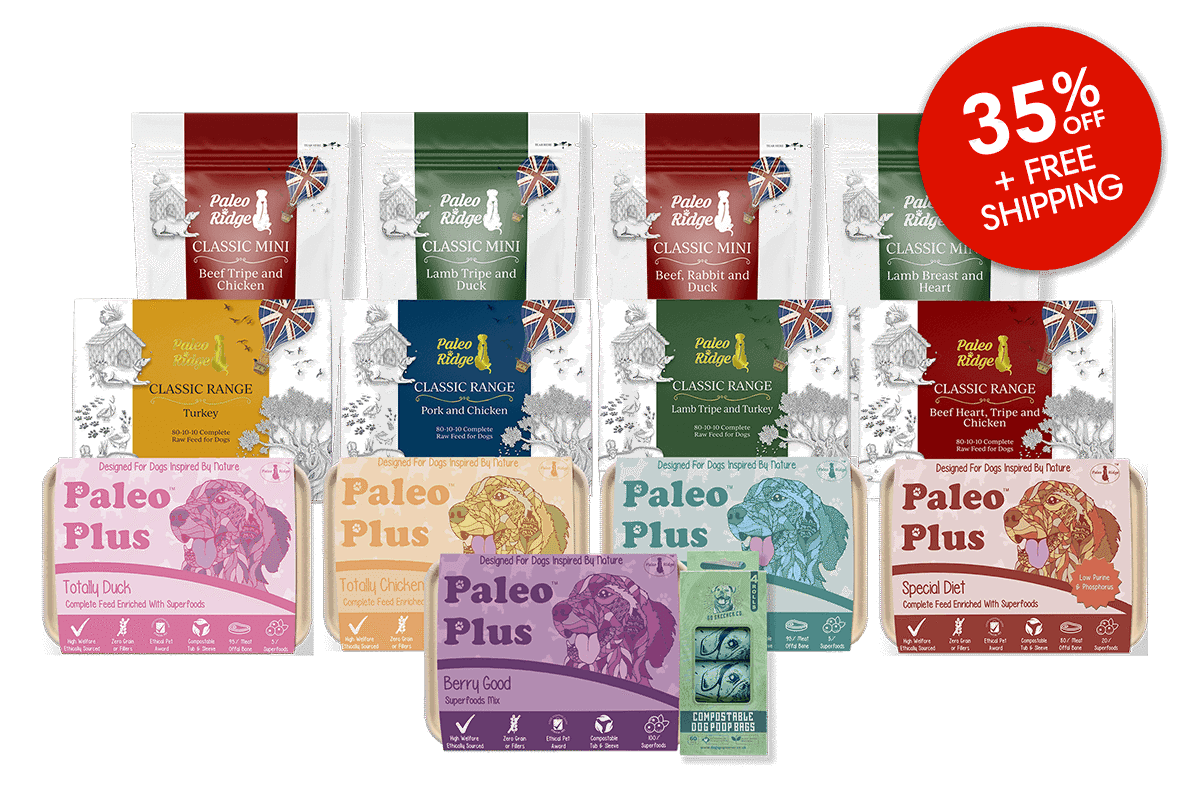 Black Friday Hamper (14 Products) Free Delivery
£36.99
Description
The Black Friday Hamper is a limited edition hamper featuring a range of Paleo Ridge raw dog food products from our Classic, Classic Mini and Paleo Plus range, the hamper also includes our popular supplement; Berry Good and the Go Greener Compostable Dog Poop Bags.
WAS: £64.28 // NOW: £36.99 // SAVE: £27.29

**Please check product list below for the latest products included**

*The hamper is subject to stock and may be taken offline earlier than stated.
Key Benefits
Grain free

Suitable for Seniors

Recyclable Packaging
The Black Friday Hamper features a selection of 14 products, including 13 packs of raw dog food, one pack of Berry Good and one pack of Go Greener Compostable Dog Poop Bags.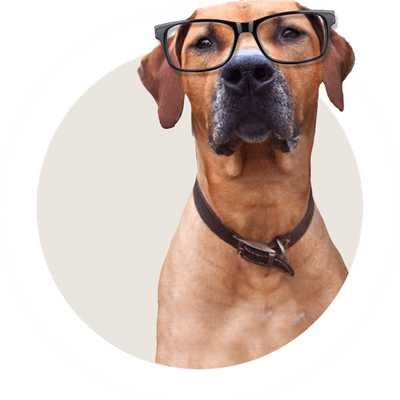 The Black Friday Hamper
The Black Friday Hamper contains 4 x 1kg, 4 x 250g and 5 x 500g packs of raw dog food from the Classic, Classic Mini and Paleo Plus range and 1x pack of Go Greener Compostable Dog Poop Bags. Each Biologically Appropriate Raw Food (BARF) product comes minced for your convenience and is packaged in compostable/recyclable packs.
Responsibly Sourced Raw Dog Food
With a number of experienced industry professionals in house, Paleo Ridge takes a hard stance to ensure that all meat sourced is high-welfare, ethically sourced and raised to the highest standards.
A Natural and Balanced Diet for your Dog
This hamper contains offerings from our Classic, Classic Mini and Paleo Plus ranges and is great for those switching to raw feeding.
For more information on switching to raw, please see our Switch to Raw Guide.
The minced complete recipes provide you with a convenient minced product while giving you absolute confidence that your dog is being fed a correct and balanced diet. Each product is grain-free with no additives making this a hypoallergenic product.
Please be aware that tripe has a very strong smell.
Important Information
* All boxes are pre-packed, we cannot guarantee or change contents. No other items can be added to this hamper, any additional items will be subject to our standard shipping rates.
** Hamper contents subject to availability.
For analytical constituents, please see individual packs.
The contents come individually packed in recyclable/compostable packaging.
Only available to Mainland-UK customers, excludes Northern Ireland, Republic of Ireland, Scottish Highlands and Isles.
This item is excluded from all other promotions.
Product Packaging
1kg Pack Measurements: (Top) 170 x 135 x 65mm (Bottom) 150 x 120 x 65mm
500g Pack Measurements: (Top) 125 x 118 x 64mm (Bottom) 110 x 90 x 64mm
250g Pouch Measurements: (Front and Back) 130mm x 210mm (Width) Varies between 20mm to 40mm.
All our product packaging is either compostable, biodegradable or recyclable (this excludes some bagged items).
Delivery Box
A large Woolcool box holds up to 24kg. A small Woolcool box holds 8-16kg.
If you want to help us minimise our packaging please order in these volumes; 16kg, 20-24kg, 36-40kg, 48kg 60-64kg
For more details on our packaging, please see our Packaging Information page.